Stop the Steal protest held at Terrace Park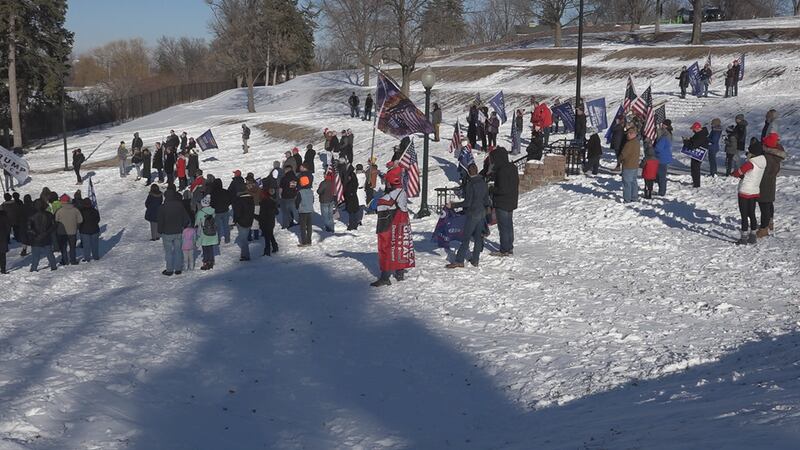 Published: Jan. 2, 2021 at 8:34 PM CST
SIOUX FALLS, S.D. (Dakota News Now) - Chants of "Stop the Steal" could be heard throughout Terrace Park Saturday afternoon, as around 100 people joined in on a local rally.
In the crowd was South Dakota Speaker of the House Steven Haugaard.
This event was a protest put on by people who are concerned by November's election results, who believe the results did not reflect the will of the American people.
This was a non-violent protest, with several police officers there in case anyone got out of hand.
The rally was supposed to go until three but ended early as people started to leave as counter protesters started showing up.
Copyright 2021 Dakota News Now. All rights reserved.