UPDATE: Highway Patrol seeking witnesses in I-229 crash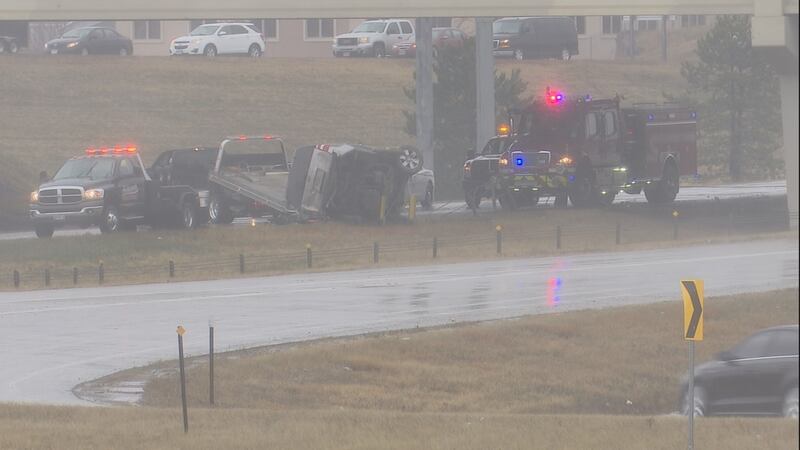 Published: Mar. 23, 2021 at 6:36 PM CDT
SIOUX FALLS, S.D. (Dakota News Now) - Authorities are asking for the public's help in the investigation into a crash on Interstate 229 in Sioux Falls that left one person seriously hurt.
The accident took place Tuesday on the southbound lanes near the Louise Ave. exit, according to the Highway Patrol. A 46-year-old Tea man was hospitalized with life-threatening injuries.
On Wednesday, the Highway Patrol issued a request to the public asking anyone who witnessed the crash to contact investigators at (605) 367-5700.
A Tea man was transported to a Sioux Falls hospital with life-threatening injuries following a two-vehicle crash on I-229 Tuesday, authorities say.
The South Dakota Highway Patrol says a preliminary investigation indicates the driver of a Hyundai Elantra rear-ended a Ford Expedition just after 1 pm near mile marker 1. Authorities say the driver of the Elantra, 46-year-old William Dooley, suffered life-threatening injuries. The driver of the Ford Expedition received minor injuries.
The crash blocked both lanes of travel on I-229 and Sioux Falls Police closed it for a short time.
Authorities say charges are pending.
Copyright 2021 Dakota News Now. All rights reserved.