38-week pregnant mother-to-be survives rollover hit and run accident
Updated: May. 24, 2021 at 10:20 PM CDT
SIOUX FALLS, S.D. (Dakota News Now) - A nearly nine-month pregnant woman was the victim of a hit and run in Sioux Falls on Friday afternoon that caused her vehicle to roll over.
Jordan and Ryan Pingrey got married in September of 2020. Jordan is now 38 weeks pregnant, and this accident on Friday caused her life, as well as the life of her unborn child, to flash before her eyes.
She was on her way to pick up Ryan before going to an OB-GYN appointment, driving west on 18th Street. As she went through the intersection of Western Avenue, a car ran a red light, striking her passenger side. The impact caused her vehicle to roll. It came to rest on its roof.
"I unbuckled myself and crawled out of the vehicle," Jordan said. "And then as I got out of the vehicle the person that struck me actually drove away."
In moments like this, a lot can go through a person's head.
"The first thought in my head was, I'm 38 weeks pregnant, and I was more worried about my baby than me," Jordan said.
When Ryan got a call from Jordan's mother that afternoon he was expecting something completely different.
"The first instance I thought she was in labor. When you get a call like that you're hoping it's good calls, you never expect to hear a call like that," Ryan said.
A Sioux Area Metro Bus was able to catch an image of the vehicle that is alleged to have caused the crash.
It is described as a red Grand Prix having part of its grill missing due to the crash.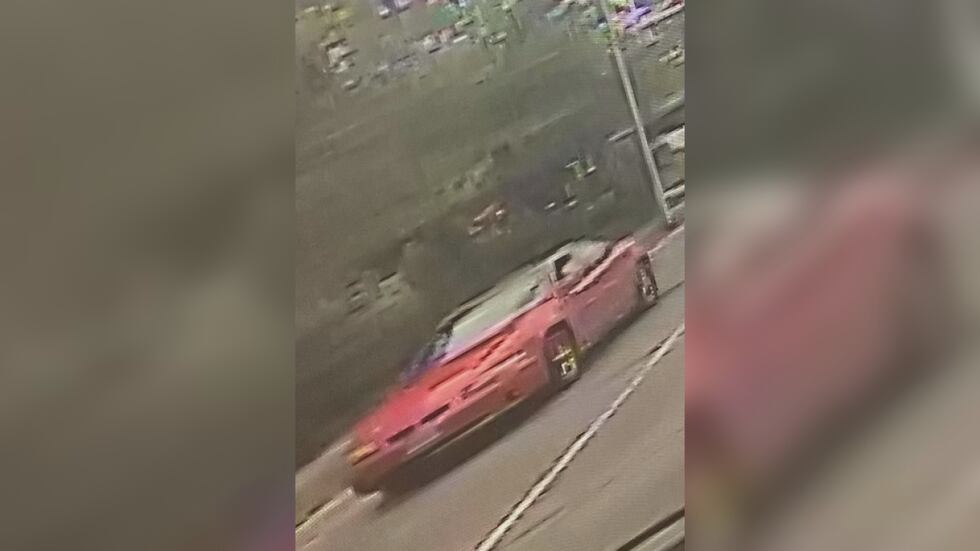 Both Ryan and Jordan wanted to thank everyone that helped them, and are also grateful that no one was hurt.
"It's something that I have to thank the Lord and be happy that I'm here today and be happy that we still have a healthy baby," Jordan said.
"The car, the person that hit and ran, that's irrelevant," said Ryan. "Her health, her safety, and our baby's health and our baby's safety is all that matters to me."
If you or anyone you know has any information involving the vehicle you are asked to call CrimeStoppers at (605) 367-7007.
Copyright 2021 Dakota News Now. All rights reserved.