New non-profit hosting July 4th fireworks in Sioux Falls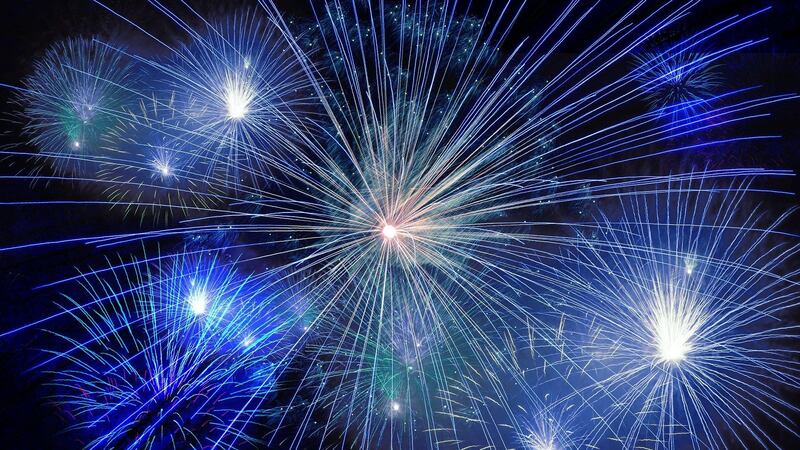 Updated: Jun. 9, 2021 at 9:21 AM CDT
SIOUX FALLS, S.D. (Dakota News Now) - The annual 4th of July fireworks show will continue at the W.H. Lyon Fairgrounds in Sioux Falls this year. But a new organization is behind the effort.
This year's event is being hosted by a new non-profit called Sioux Falls Fireworks & Community Events.
The organization was started by John & Heidi Small, owners of Sunny 93.3 in Sioux Falls, and Matt Paulson, owner of MarketBeat. Other sponsors include Grand Falls Casino & Resort and CarSwap.
The fireworks show will be part of an evening of events at the fairgrounds that begin at 7:00 p.m. The Sioux Falls Municipal Band will perform at 8:00 p.m. The POET Ethanol Powered Vanguard Flyover will take place at 9:00 p.m. The fireworks will begin at 10:00 p.m. The fireworks program will be produced by The Fireworkz Store.
The sponsors or the show first got involved last year after the Sioux Falls Jaycees cancelled their annual event due to the COVID-19 pandemic.
"MarketBeat, CarSwap and Grand Falls Casino & Golf Resort were all involved last year and we're excited to have them sponsoring the event with Sunny Radio in 2021," John Small said. "We're also excited to be back at the W.H. Lyon Fairgrounds, and we would love to have people join us in person, but you can watch the fireworks from your vehicle while parked anywhere in northwest Sioux Falls, and hear the patriotic musical soundtrack on Sunny 93.3fm."
People are encouraged to get involved through the "Giving Back" program at Grand Falls Casino & Golf Resort. Anyone who makes a $10.00 donation will receive a $10.00 free play in the casino.
Copyright 2021 Dakota News Now. All rights reserved.