Sioux Falls couple weds during Fridays on the Plaza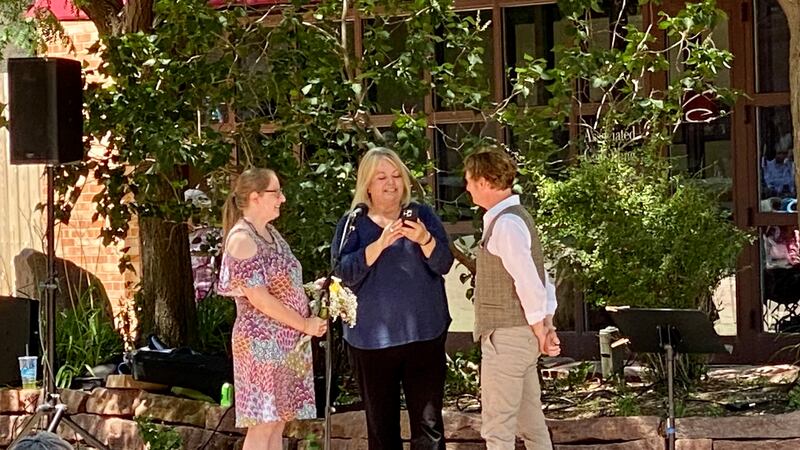 Published: Jul. 22, 2022 at 2:33 PM CDT
SIOUX FALLS, S.D. (Dakota News Now) - Love was in the air this Friday on the 12th Street Plaza.
Whitney and Scott Jibben tied the knot Friday afternoon during Fridays on the Plaza.
The couple exchanged vows in front of a large crowd that included friends, family and people who were not expecting a last-minute wedding during the weekly musical event.
The couple are friends of Sara Thomsen, who was this week's featured musician.
Marnie Backer officiated the ceremony.
The couple is from Sioux Falls.
Fridays on the Plaza is a weekly concert series hosted by Dakota News Now, which features music by local musicians and various food trucks.
Copyright 2022 Dakota News Now. All rights reserved.