Fla. family identified as plane crash victims after wreckage found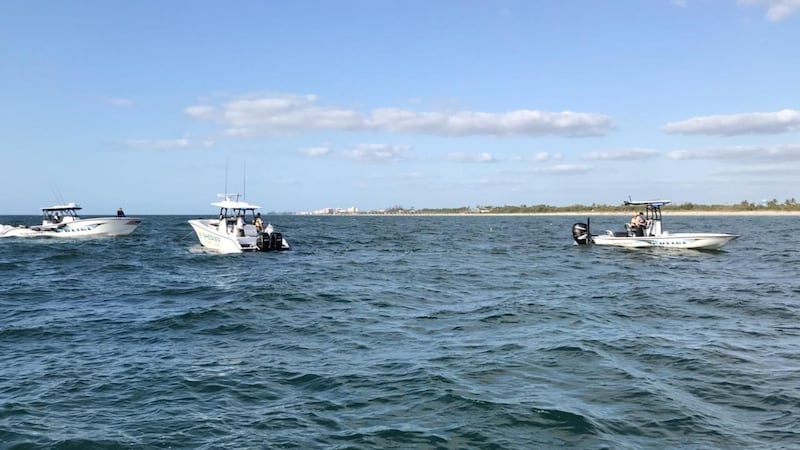 Published: Dec. 5, 2022 at 12:57 AM CST
|
Updated: Dec. 5, 2022 at 11:27 PM CST
VENICE, Fla. (WWSB/Gray News) - The victims of a plane crash in the Gulf of Mexico near Venice, Florida, were a family flying from St. Petersburg for dinner, officials said.
Venice Police Chief Charlie Thorp said Monday three people were aboard the rented Piper Warrior when it left Venice Municipal Airport at about 7:30 p.m. They were identified as a 42-year-old man believed to be the pilot, his 43-year-old wife and their 12-year-old daughter, WWSB reports.
Police said the wreckage of the plane was found about 2 p.m. Sunday by air assets approximately 1/3 of a mile offshore, directly west of the Venice Municipal Airport. The search began around 10 a.m. Sunday after the plane didn't return to its originating airport in St. Petersburg as expected Saturday night.
Around the same time the search began, recreational divers reported finding the body of a woman in the Gulf about 2.5 miles west of Venice Beach. She is believed to be the woman on board the plane when it crashed.
When the plane wreckage was located, divers from the Sarasota County Sheriff's Office found the 12-year-old girl dead in the passenger area.
The man has not yet been found. The search area has expanded to at least 5 square miles.
The National Transportation Safety Board will lead the investigation into the crash.
Copyright 2022 WWSB via Gray Media Group, Inc. All rights reserved.