Increase in gun sales creates a new norm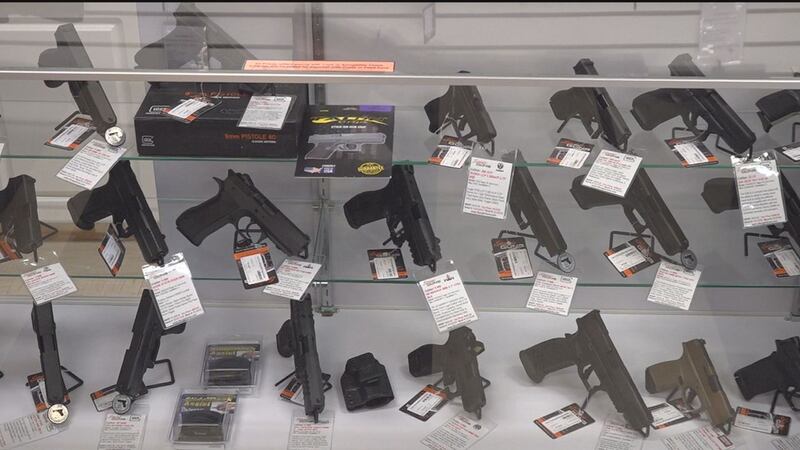 Published: Jan. 16, 2023 at 10:43 PM CST
RAPID CITY, S.D. (KEVN) -Until 2020, an average of about 13.5 million guns were sold in the United States however, this increased three years ago to 22 million.
In 2021, South Dakota sold more than 90 thousand guns. Although South Dakota is considered small compared to other states by population, it was one of the top 5 for gun sales per-capita.
When purchasing a gun in South Dakota state law requires you to go through a background check first.
"The national database for background checks, which is required to purchase a firearm. Right around the 2018 timeframe it was about 26 to 28 million checks per year annually, and in 2019 to 2020 it was upwards toward 40 million checks per year," said Garrett Mastin, co-owner of Old Republic Armaments.
The National Shooting Sports Foundation (NSSF) estimated that about 5.4 million Americans bought a gun for the first time in 2021.
"We try to suggest that all new gun owners if they have never been around a firearm before to take a gun safety course. It is not a requirement, but we do stress that a lot. Especially in the past few years where gun sales have increased," said Brock Green, Manager at Sturgis Guns.
With increased gun sales there has also been an increase in gun deaths. In 2022, there was more than 44 thousand deaths related to gun violence in the U-S, this includes homicide, murder, unintentional death, and suicides. Compared to 2019 before the pandemic the total number was less than 40 thousand according to Gun Violence Archive.
Copyright 2023 KOTA. All rights reserved.