Tourism spending continued upward trend in 2022, another record year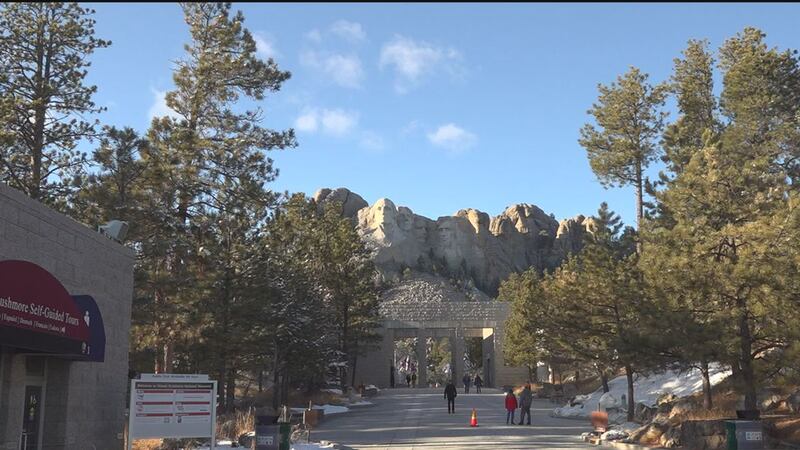 Published: Jan. 20, 2023 at 4:27 PM CST
PIERRE, S.D. (Dakota News Now) - The South Dakota Department of Tourism released a new report Friday detailing visitor spending and tourism numbers from 2022, which ended up being another record-high year for the state.
The tourism industry is vital to the economy of South Dakota, supporting 56,826 jobs in the state and generating $2.1 billion in income.
"Tourism in South Dakota is a job-creating, revenue-generating machine that plays a vital role in supporting the state's economy year after year," said Jim Hagen, Secretary of the South Dakota Department of Tourism. "The revenue from South Dakota's tourism industry helps support critical infrastructure and emergency services that South Dakotans depend on."
Officials were confident 2022 could continue the growth from 2021, a record-shattering year for the tourism industry with travel spending increasing 30% over 2020. Their expectations were confirmed after the annual study conducted by Tourism Economics reveled that visitors to South Dakota spent $4.7 billion in 2022, an increase of 8% and an all-time record.
Over 14 million visitors came to South Dakota last year, up 0.6% from 2021, and generated $361 million in state & local tax revenue, an increase of $16 million over the previous year.
"South Dakota values freedom and offers something for everyone. That – combined with the tireless work of our citizens – is why we continue to break tourism records," said Governor Kristi Noem. "This industry provides a strong and stable flow of dollars contributing to South Dakota's record revenues, helping to build the strongest economy in America."
The full 2022 Tourism Economics report can be found here.
Copyright 2023 KSFY. All rights reserved.