Capital Area United Way exceeds campaign goal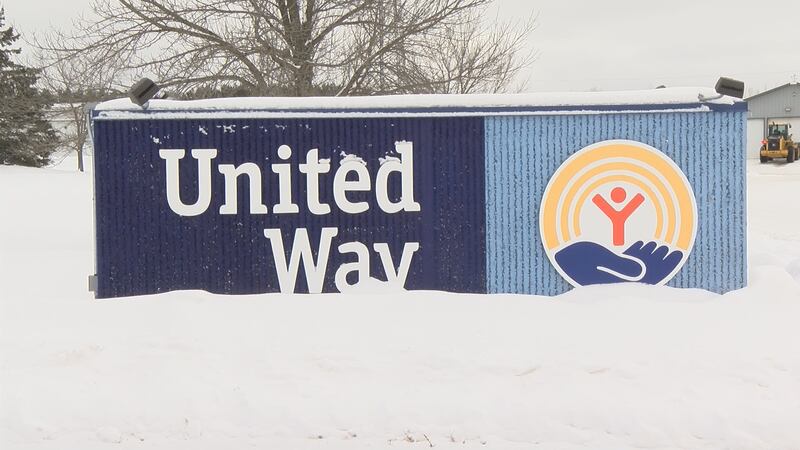 Published: Jan. 23, 2023 at 3:49 PM CST
PIERRE, S.D. (Dakota News Now) - The United Way in Pierre wrapped up their latest campaign $26,000 ahead of their target.
The original goal for the 2022-23 campaign was $560,000. Capital Area United Way (CAUW) raised $586,394.55.
Executive Director Holly Wade said the campaign's success was a community effort, with a board committed to working with Pierre and Fort Pierre organizations, as well as individuals giving in a range of capacities—through finances, volunteering, and spreading the word.
"We have a very active board. They were willing to do what was needed to make sure we reached our goal," said Wade. "I knew that we had reached our goal, but I think we were all surprised at how much over the goal we are."
"We are incredibly thankful for all of you, our local businesses and community members, who show up to make this world a better place through your generosity," said Jenny Bernhard, board president of CAUW. "I am so proud to be part of this effort, led by our passionate executive director Holly Wade and supported by our enthusiastic board members. The funds raised by this year's campaign will help more lives than ever."
The 16 partner agencies that will apply for allocations include American Red Cross Oahe Chapter, Boy Scouts Sioux Council, Capital Area Counseling Services Boys and Girls Club, Central South Dakota Child Assessment Center, Community & Youth Involved Center, Feeding South Dakota, Girl Scouts Dakota Horizon Council, Growing Up Together, Missouri Shores Domestic Violence Center, Oahe Child Development Center, Oahe Family YMCA, Pierre Area Referral Service, South Dakota Discovery Center, Southeast Community Center, The Right Turn, and Urban Indian Health.
The funds raised also support Girls on the Run/Girls on Track, Imagination Library, Delta Dental Mobile Program, Lions Club Vision Screening Program, Project H.E.R.O., and Say Yes to the Dance.
Contributions can be made throughout the year to Capital Area United Way, PO Box 1111, Pierre, SD 57501.
Copyright 2023 KSFY. All rights reserved.