Great Shots Kids supports Junior Achievement initiatives in SD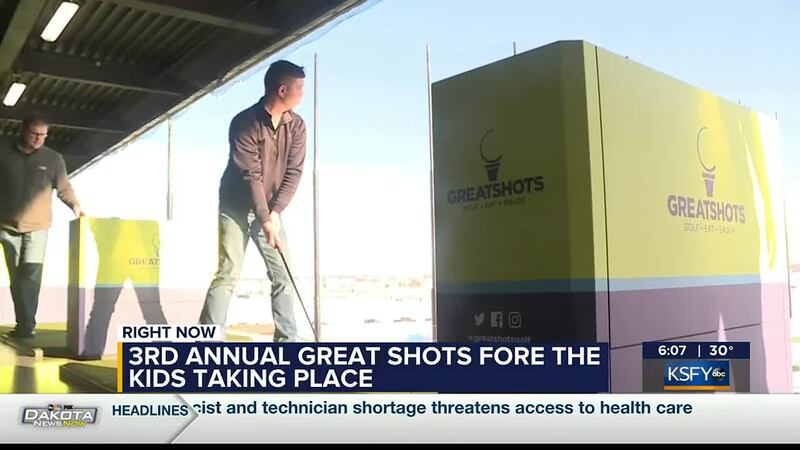 Published: Jan. 24, 2023 at 8:00 AM CST
SIOUX FALLS, S.D. (Dakota News Now) - The 3rd annual Great Shots For The Kids serves Junior Achievement Programs for the upcoming school year.
The kids were organized into groups of six to compete against each other in a round of golf, playing the Pebble Beach golf Simulator.
"We are so grateful for not only the people that are here golfing today but all the people who go into classrooms in our 42 communities that offer JA programming. those folks are wonderful mentors, encouragers and really help our students have a path for their plan after graduation and what they want to do for a career in their life," said Kayla Eitreim, JA South Dakota President.
Copyright 2023 KSFY. All rights reserved.