REMINDER: Student from Sioux Falls to appear on 'Jeopardy! High School Reunion Tournament'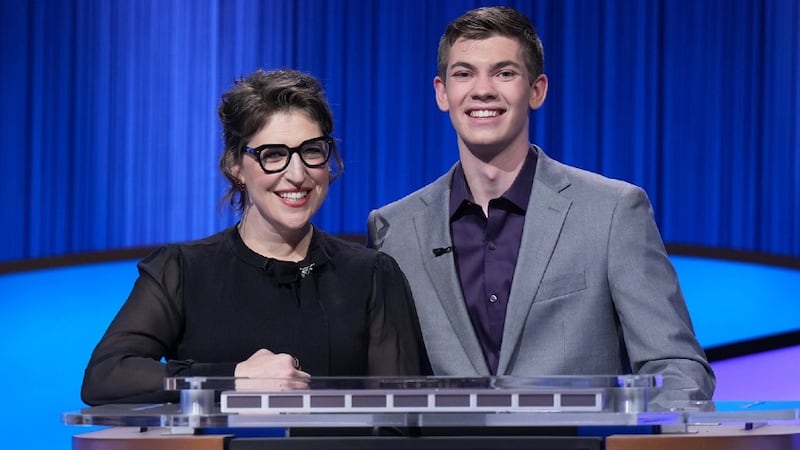 Published: Feb. 14, 2023 at 3:39 PM CST
SIOUX FALLS, S.D. (Dakota News Now) - A Brandon Valley High School senior will compete in the "Jeopardy! High School Reunion Tournament" on Friday.
Ryan Presler from Sioux Falls will appear on the show on Friday, Feb. 24, facing off against Jackson Jones, a junior at Vanderbilt University in Nashville, Tennessee, and Isabella Pagano, a first-year student at CalTech in Pasadena, California.
The show will air at 5 p.m. following the Dakota News Now newscast.
About the competition
Four seasons ago, "Jeopardy!" had so many excellent teen contestants that the show hosted two Teen Tournaments. Now, those bright young minds are older, wiser, and ready to return to the stage for a first-of-its kind twist on the traditional College Championship format, according to producers for the show.
How it works
Former teen contestants will reunite to face off in a 14-day special event with a $100,000 grand prize and a spot in the Tournament of Champions on the line. The format consists of nine quarterfinal games, three semifinals, and a two-day, total point affair final.
The broadcast schedule is as follows:
Monday, Feb. 20 – Friday, Feb. 24: Quarterfinal Games 1-5
Monday, Feb. 27 – Friday, March 3: Quarterfinal Games 6-9; Semifinal Game 1
Monday, March 6 – Thursday, March 9: Semifinal Games 2-3; Finals Games 1-2
Copyright 2023 KSFY. All rights reserved.