Castlewood school district planning next steps after failed bond vote
Published: Mar. 9, 2023 at 6:09 PM CST
SIOUX FALLS, S.D. (Dakota News Now) - It's been nearly 10 months since a derecho and tornado hit the community of Castlewood, damaging its school in the process. The school district had been hoping to quickly rebuild and expand for the future, but that will have to come at another time.
Two questions were asked of voters from the district in the Tuesday bond vote. Question one would've provided $6 million in renovations to add more classrooms, restrooms, and add gymnasium and locker room expansions. If that passed with a 60 percent majority, question two would've asked for an additional $2 million in further renovations.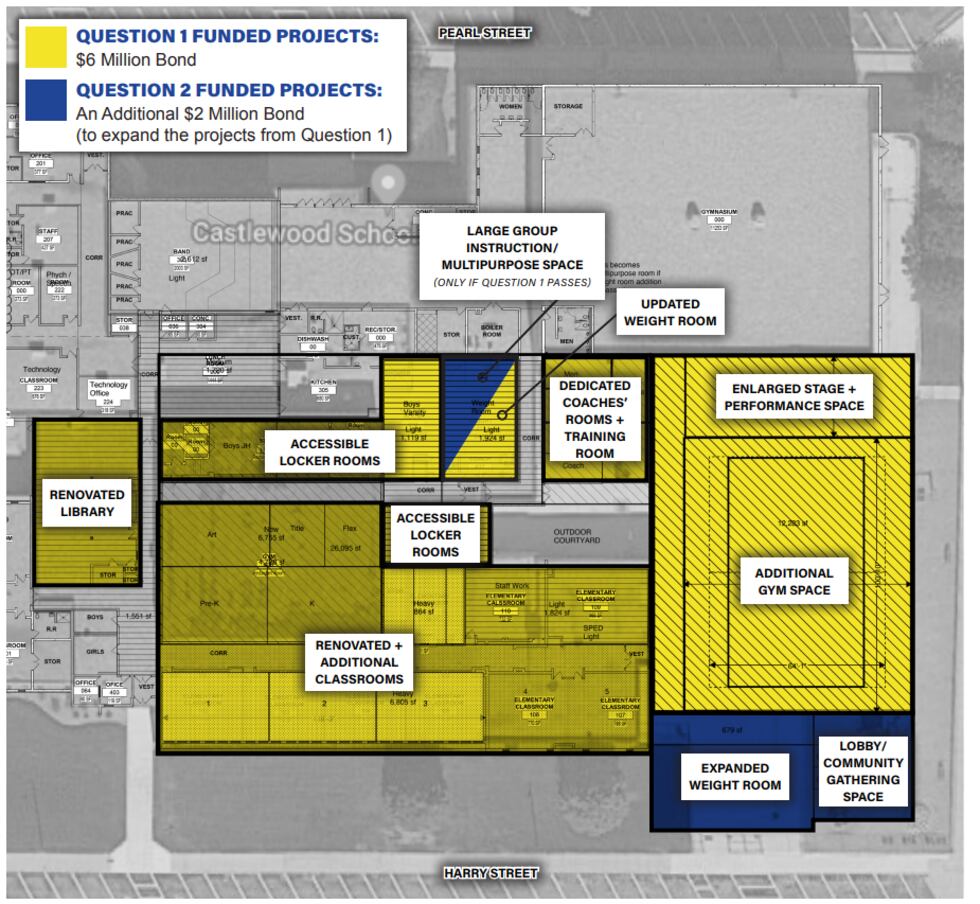 District Superintendent Peter Books said the school board and administration knew asking voters for a property tax increase to pay for the bonds would be tough with the current economic climate, but that it needed to be done. The district had been looking to add on to the school building for some time even before last year's storm, and grouping everything together at once would be the most efficient use of funding.
"We knew when we got hit on May 12 that we were going to need to rebuild. It's not an ideal time at all, maybe the worst time in history. But we know we have to," Books said. "We really just felt like this was the time to do it all at once. It would be the most efficient time financially. If we were going to add more classroom space and classrooms, this was the smart time. We really felt good about question one."
Before Tuesday's vote, the district held meetings and tours with community members in February. Books said those went well, and expected that to translate at the ballot box.
"The school board and administration decided that this is the time to add classrooms. We knew we needed a bond for that, really felt good about the communication and the community meetings." Books said.
Ultimately, question one did not reach the 60 percent threshold to pass. Unofficial results from the school district were 237 - YES, with 183 - NO. That's 15 votes shy of reaching the threshold to be approved. Books said there is not backup plan in place for if both of the votes failed. He said the Castlewood school board would meet Monday to decide what comes next, and if another bond question will be needed for voters to decide on.
"So honestly pretty surprised that question one failed by 15 votes. We really don't have a plan B at this time. The board president and I talked about it in the community meetings back in February, we really didn't have a plan B." Books said.
Copyright 2023 KSFY. All rights reserved.