Daktronics reports improving conditions since December stock plunge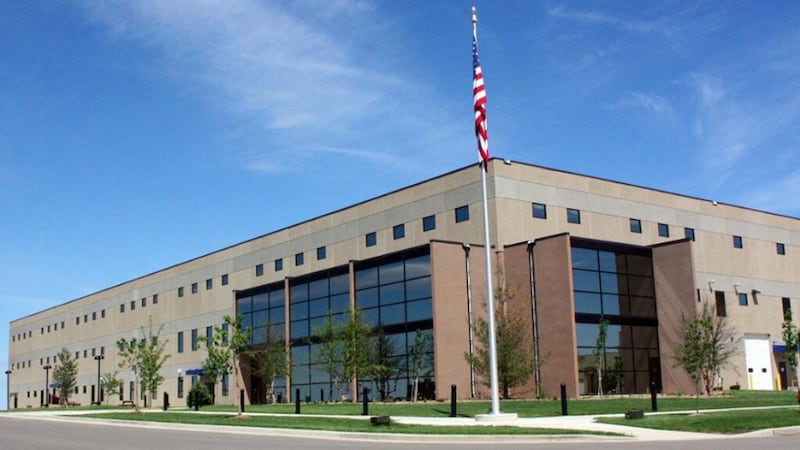 Published: Mar. 10, 2023 at 1:55 PM CST
SIOUX FALLS, S.D. (South Dakota Searchlight) - The scoreboard manufacturing company in South Dakota reported improving business conditions Wednesday, three months after public disclosures from the company caused its stock price to plummet.
Brookings-based Daktronics released a quarterly earnings report showing sales of $185 million, which was described as a company record for the third quarter.
Daktronics Chairman, President, and CEO Reece Kurtenbach spoke to investors Wednesday on a conference call.
"Overall, we believe we have adjusted our strategies to the market conditions, which enabled Daktronics' emergence from this period healthy, profitable, and continuing to grow," Kurtenbach said.
In December, the company issued a delayed earnings report that revealed financial problems, difficulties obtaining manufacturing supplies during the pandemic, a large backlog of orders, and a $13 million loss in the second quarter.
As a result of that news, the company's stock price fell from $3.32 per share on Dec. 6 to $1.75 on Dec. 8. One of the company's major shareholders, Alta Fox Capital Management, called for the replacement of Daktronics' top executives.
Since then, Daktronics' stock price has climbed above $4, while Kurtenbach and Chief Financial Officer Sheila Anderson have retained their positions.
Wednesday's earnings report showed nearly $4 million in net income during the third quarter. The report also detailed some continuing problems, including a "historically high" backlog of $430 million worth of orders.
Kurtenbach said supply chain problems caused by the COVID-19 pandemic are easing, and the company has adjusted its financing and pricing while selectively chasing more profitable business opportunities.
He also issued several thank-yous: to employees for "adjusting to the uncertain and volatile supply chain conditions," to suppliers and vendors for helping the company "through these challenging times," and to investors for "patience and support."
"We do believe that the levels of uncertainty and volatility will not be as great in the coming months and will continue to stabilize in the coming calendar year," Kurtenbach said.
This article was produced by South Dakota Searchlight, which provides free news and commentary on critical issues facing the state at SouthDakotaSearchlight.Com.
Copyright 2023 KSFY. All rights reserved.