Celtic Steps perform over Saint Patrick's Day weekend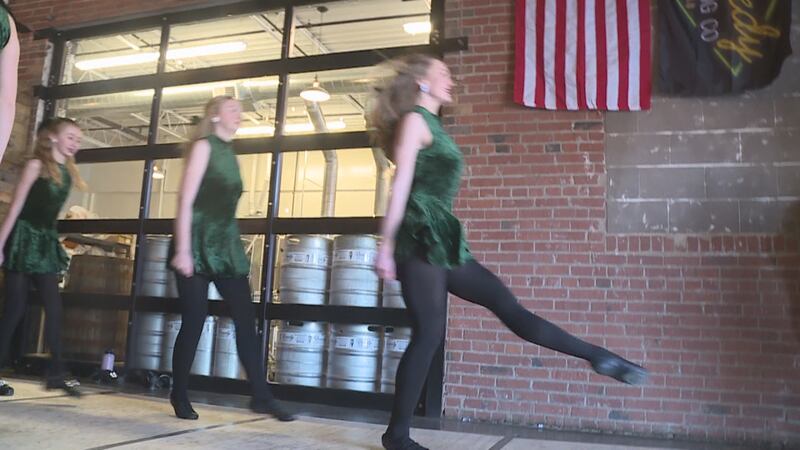 Published: Mar. 18, 2023 at 4:53 PM CDT
SIOUX FALLS, S.D. (Dakota News Now) - If you went out to any bars over the weekend, you may have run into a group of authentic Irish dancers known as Celtic Steps.
Over the course of two days, they will have performed seventeen times.
The group wears two different styles of shoes for performances. Soft shoes are worn for more of a ballet-style dance, while hard shoes are for a rhythmic style of tap dancing.
"It's a lot of fun," said dancer Tessa Dorn. "I know we all really love it and we like getting out and showing people what we love to do and it's always a good time."
"When I first came here, I never really knew anybody," said dancer Coralee Taylor. "But as we've been practicing more and more I've got to know more people and it's been really fun."
Lead teacher Jordyn Osmond said, "It's very special for me to watch them go out, and seeing how happy it makes people is a very big deal for me."
Celtic Steps will perform at Holy Spirit Church and a couple nursing homes on Sunday.
Copyright 2023 KSFY. All rights reserved.