Wall and New Underwood get a federal investment
Rep. Dusty Johnson joined representatives of the U.S. Department of Agriculture to announce a new investment in Wall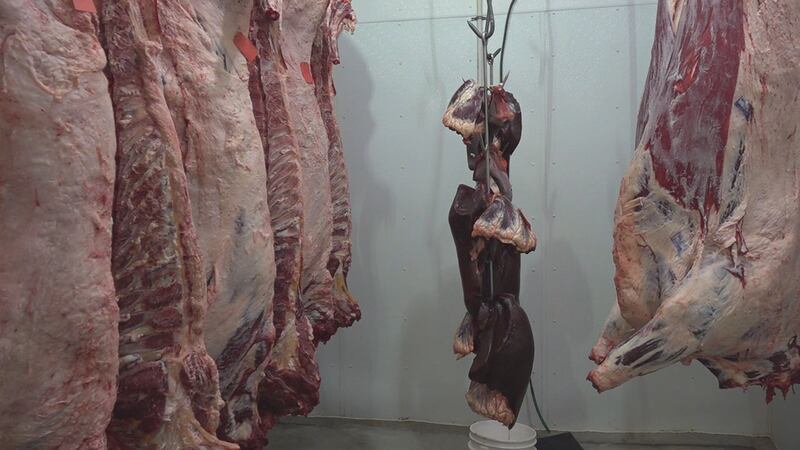 Published: Mar. 18, 2023 at 10:10 AM CDT
RAPID CITY, S.D. (KOTA) - South Dakota's meat industry is expanding as the Wall Meat Processing plant was granted $3.3 million from the USDA to build a 30,000-square-foot meat processing facility in New Underwood.
Friday, Rep. Dusty Johnson explained why the expansion is vital to South Dakota.
"We've heard from consumers that their times they can't get the cuts of meat they want. So this kind of investment from USDA, this is not just an investment in this facility and these employees. In the new facility in New Underwood. It's also an investment making sure that producers and consumers have better marketplaces," Johnson said.
The facility will have the space to process about 4,000 heads annually, therefore is an increase from Wall Meat's current space.
"Also, I saw the limitations in terms of the size of this facility and the desire to expand to serve more producers to provide more for customers, and that's what we're gonna be able to see with the new facility,"said USDA Under Secretary for Rural Development Xochitl Torres Small.
Not only will the new location have more square footage, it will also have safer and faster equipment.
"The labor is a challenge, right, finding folks with this really rare skill of processing, and so being able to provide the tools that they need is one way to also invest in that labor in the future," said Torres Small.
This investment by the federal government impacts more than just Wall Meats.
"It may not be the whole beef like our friends at Big D or Sinclair gas stations, but there are sub primal that would go to Dakota Steakhouse, Minervas or Deadwood Lodge, those are the areas," said Wall Meat Processing owner Ken Charfauros.
Copyright 2023 KOTA. All rights reserved.