Baltic political committee demands recall of Mayor Deborah McIsaac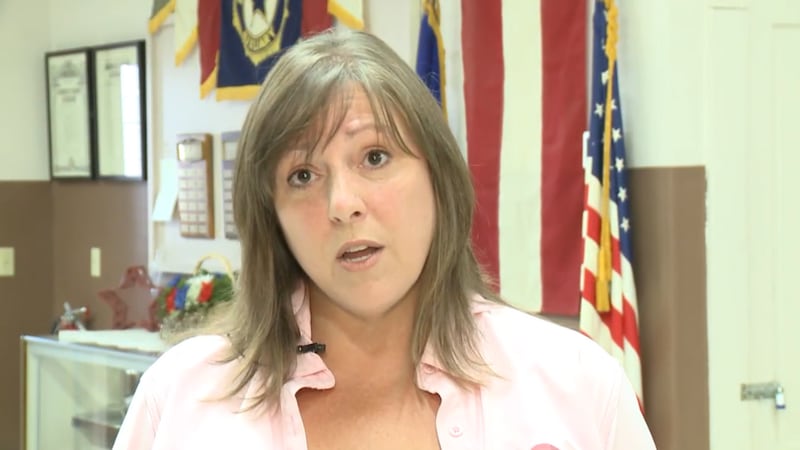 Published: Apr. 3, 2023 at 1:25 PM CDT
BALTIC, S.D. (Dakota News Now) - A political action committee founded in Baltic is launching an effort to recall Mayor Deborah McIsaac.
According to a press release from South Dakotans for Transparent Government, the effort comes after inquiries and strong community support. The document cites reasons such as malfeasance and misconduct in office and gross partiality by Mayor McIsaac, further explaining "the Mayor has demonstrated a clear pattern of bad and biased behavior that puts the residents of Baltic and the progress of the community at significant risk."
McIsaac began her term as mayor in May of 2022.
A petition to recall Mayor McIsaac and more information on South Dakotans for Transparent Government's case was made available at www.recallmcisaac.com. The site claims that McIsaac has threatened to blackmail city employees and has intentionally stopped development in Baltic.
A complaint filed in November of 2022 on behalf of Grant Park Capital, LLC against the City of Baltic and Mayor McIsaac outlines a dispute between Grant Park and city officials.
Grant Park Capital, LLC is the owner of property in Baltic that is actively under construction to develop into two new single-family residential neighborhoods. After receiving approval from the Baltic Planning and Zoning Commission for the final plats in September of 2021, Grant Park began planning and constructing the infrastructure needed for the neighborhoods.
When new city officials, including McIsaac, took office in May of 2022, the complaint claims "the new City officials have actively, improperly, and illegally attempted to impose conditions and requirements on Grant Park's further construction of the Development."
The City of Baltic ceased granting building permits to Grant Park in July of 2022. Grant Park claims the City of Baltic continuously has required the company to address more and more issues with each negotiation.
Two lawsuits filed against the city by Grant Park were dropped by a Minnehaha County judge last month.
The petition to recall Mayor McIsaac would need signatures from at least 15% of the registered voters within Baltic from the 2022 election within 60 days. A successful petition would not remove McIsaac from office, but would trigger a special election for a vote of removal.
South Dakotans for Transparent Government promised to unveil evidence and witnesses in the coming weeks to prove that Mayor McIsaac is not acting in the best interest of Baltic citizens.
Copyright 2023 KSFY. All rights reserved.