Man in beer costume arrested for DUI, sheriff's office says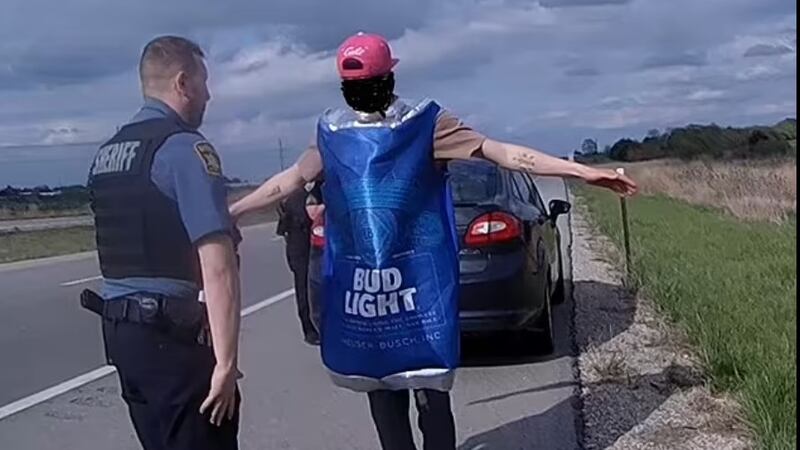 Published: May. 9, 2023 at 8:33 AM CDT
FRANKLIN COUNTY, Kan. (KWCH/Gray News) – A man dressed up in a beer costume was arrested in Kansas after a routine traffic stop.
The Franklin County Sheriff's Office was alerted to a possible drunken driver Friday.
The sheriff's office said in a Facebook post a deputy was able to find the suspected driver on Interstate 35 and pulled him over.
When the driver stepped out for a sobriety test, he was wearing a Bud Light costume.
"A career in law enforcement is exciting, and you get to experience something new every day. Sometimes you see things you can't believe!" the sheriff's office said.
According to the sheriff's office, the driver was arrested for driving under the influence of alcohol and was taken to jail.
Copyright 2023 KWCH via Gray Media Group, Inc. All rights reserved.