Postal Service unveils endangered species stamps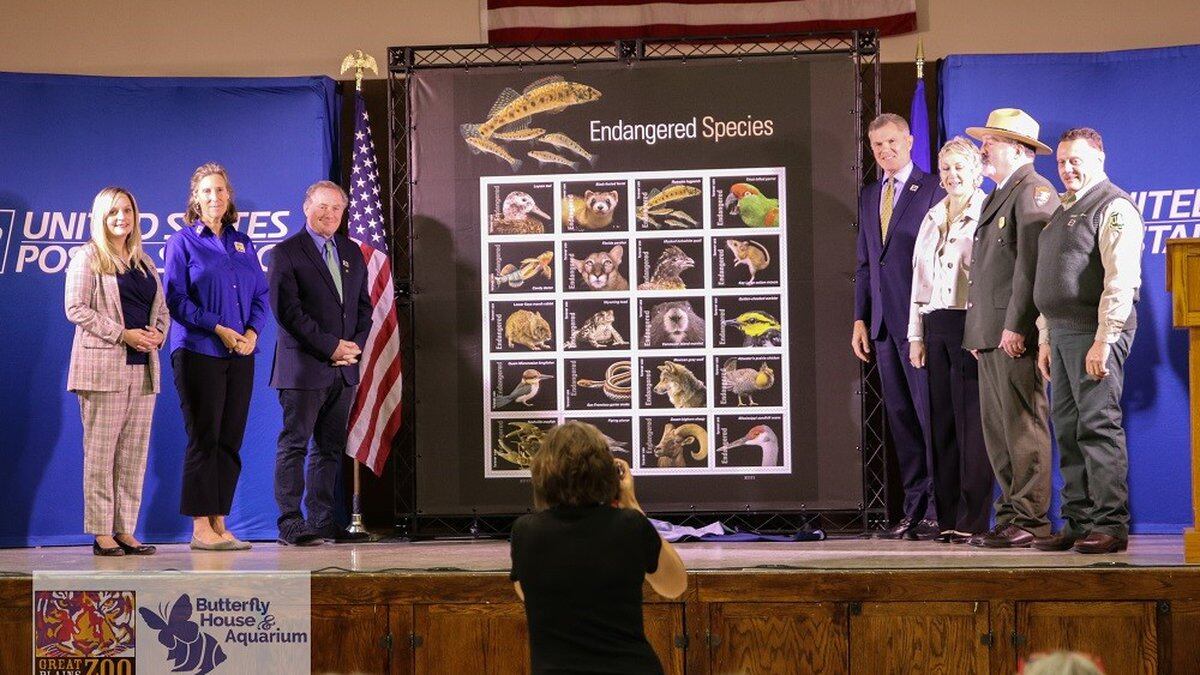 Published: May. 20, 2023 at 12:27 PM CDT
WALL, S.D. (Dakota News Now) - The Endangered Species Act was signed into law nearly 50 years ago, and the United States Postal Service is commemorating the milestone with a new set of endangered species stamps.
The act protects more than 1,600 US and 700 foreign species from going extinct.
The 20 stamps feature endangered animals from the United States as well as two that live near the US borders.
"There's a story behind every stamp, just as there is a story behind every one of these animals," said Peter Pastre, the Postal Service's government relations and public policy vice president, who spoke at the dedication ceremony. "We hope the Endangered Species stamps tell the story of hard work, humanity and hope, while raising awareness about endangered animals and wildlife, and the efforts to protect them."
Many of the featured animals live in zoos, with the Association of Zoos and Aquariums being a global leader in promoting species conservation.
"Zoos and aquariums accredited by AZA have worked tirelessly to save and restore endangered species. We celebrate the ESA by educating millions of visitors on the beauty and importance of the natural world and the animals that call it home," said Becky Dewitz, CEO, Great Plains Zoo and incoming member of AZA's Board of Directors. "We are so proud to have some of the animals we care for featured in Joel's stunning photography and commemorated in the postage stamps we unveil today."
The photos on the stamps were taken by National Geographic Explorer and photographer Joel Sartore as part of the National Geographic Photo Ark project.
Copyright 2023 KSFY. All rights reserved.