Construction begins on USS Pierre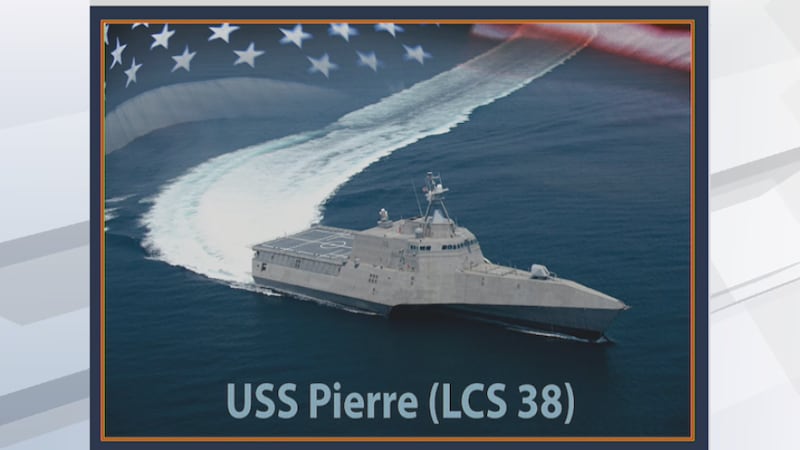 Published: Jun. 14, 2023 at 12:27 PM CDT
SIOUX FALLS, S.D. (Dakota News Now) - The second naval ship to be named after South Dakota's capitol will take its first step toward joining the U.S. Navy's fleet this week.
Dakota Radio Group reported that the USS Pierre (LCS 38), a 419-foot long Independence-variant Littoral Combat Ship, will be honored at a keel laying ceremony Friday in Mobile, Alabama.
The ship's sponsor is Larissa Hargens, the second daughter of U.S. Senator John Thune. At the ceremony, Hargens's initials will be welded onto a plate on the ship.
The ceremony marks the beginning of the ship's construction. The USS Pierre is the second of its name. The first USS Pierre was a PC-461-class submarine chaser during World War II. The original USS Pierre was decommissioned from the U.S. Navy at Pearl Harbor in 1958 and transferred to the Indonesian Navy.
Austal USA, which is constructing the ship, will be live-streaming the ceremony, which begins at 10 a.m CT on June 16th.
The next major step for the USS Pierre will be its Christening ceremony. After a year of sea trials, it will then be commissioned and join the naval fleet in 2025.
Copyright 2023 KSFY. All rights reserved.