New rules for child care licensing pass committee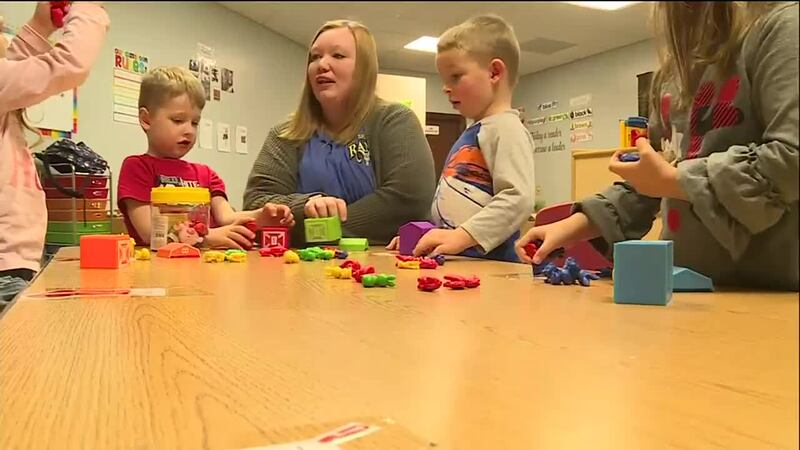 Published: Jun. 14, 2023 at 8:20 AM CDT
SIOUX FALLS, S.D. (Dakota News Now) - Governor Kristi Noem and the Department of Social Services have created new rules to ease child care licensing procedures.
On Tuesday, Noem's office announced that after several listening sessions with child care providers, the new set of rules was drafted and passed by the Rules Review Committee.
"Every family should have the assurance that their children have access to safe, excellent, and affordable childcare. It isn't the government's job to provide this for them, but we can make life easier for our childcare providers to meet the needs of South Dakota families," said Governor Noem. "Our kiddos deserve the very best care that we can offer. That is how we will continue to build stronger families and a stronger future."
Noem met with child care providers in October and February, and DSS held nine listening sessions in August. During the listening sessions, concerns about paperwork, regulations and ratios arose.
According to Noem's office, the rules review package improves the child care licensing procedures by reducing barriers while still requiring health and safety standards, giving providers the flexibility to choose staff training topics, eliminating or streamlining some requirements, and removing the limitation on the hours a substitute provider can be used.
The new rules also adjust ratio requirements to allow providers to care for up to three infants under the age of one. Unnecessary paperwork requirements were also removed, and the restriction on the number of hours a child can receive night-time care was also removed.
Overall, the new rules aligns more closely with federal requirements.
The new rules come after Noem approved $12.5 million of ARPA funds to fuel the expansion and startups of child care facilities in the next year.
Copyright 2023 KSFY. All rights reserved.