First West Nile pools detected in Brown, Beadle, Minnehaha Counties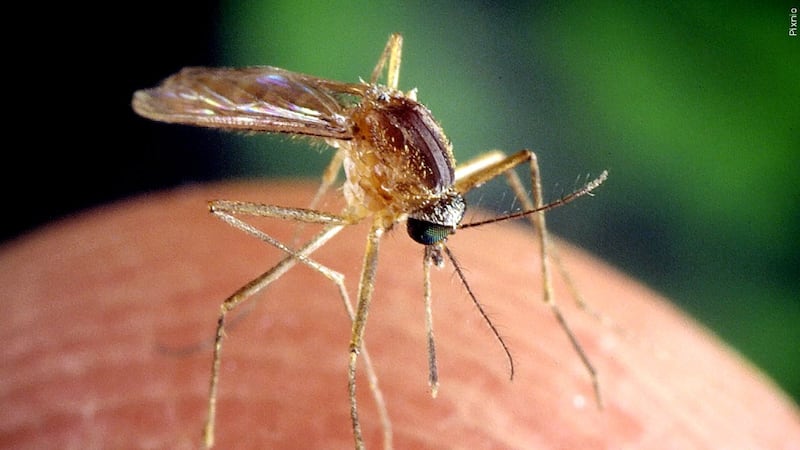 Published: Jul. 12, 2023 at 7:29 AM CDT
SIOUX FALLS, S.D. (Dakota News Now) - The South Dakota Department of Health has confirmed the first West Nile virus mosquito pools have been detected in Brown, Beadle, and Minnehaha Counties. State officials urge the public to take simple steps to protect themselves and their families against WNV which can cause fever, headaches, rash, swollen lymph nodes and muscle and joint aches.
"Given the increased time spent outdoors and activities occurring during the summer, protecting yourself from mosquito bites remains important to avoid West Nile infection," said Dr. Joshua Clayton, State Epidemiologist for the Department of Health. "Simply using bug spray or limiting activities between dusk-to-dawn hours can reduce your infection risk significantly."
The first two human cases of WNV in 2023 were reported in Sanborn and Jerauld Counties. South Dakota has reported more than 2,750 human cases and 49 deaths since WNV was first reported in 2002. Every county has reported cases.
In order to avoid the virus, the Department of Health advises residents to apply repellents, wear pants and long sleeves in the evening, limit time outdoors from dusk to midnight, remove or avoid standing water and support local mosquito control efforts.
"This year, nearly 200 South Dakota cities, counties and tribes will share $500,000 in grants intended to control mosquitoes and prevent West Nile virus," added Dr. Clayton.
All applying communities received funding with grants ranging from $500 to $20,000. Grant awards were based on the population of the applying jurisdiction and its history of human WNV cases through 2022. This reimbursement grant helps alleviate some of the costs that help control mosquitos that pose a risk of the West Nile virus.
The Department of Health urges individuals experiencing symptoms to see their physicians.
Copyright 2023 KSFY. All rights reserved.