South Dakota ends fiscal year with $96.8 million surplus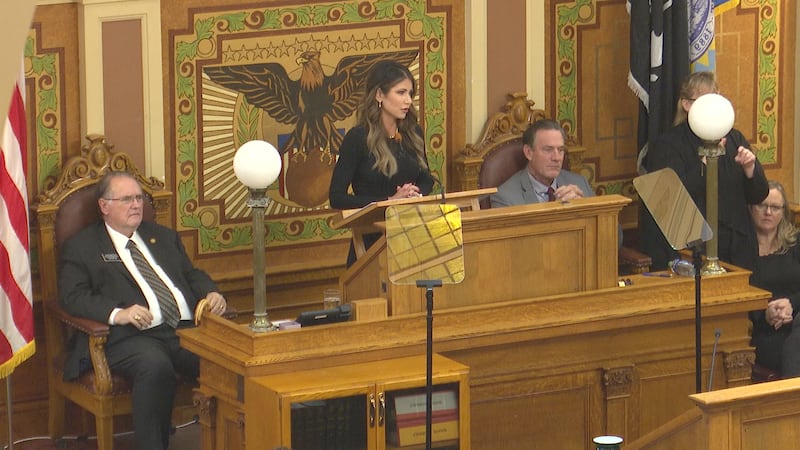 Published: Jul. 17, 2023 at 11:44 AM CDT
SIOUX FALLS, S.D. (Dakota News Now) - The 2023 budget year ended on June 30th, and South Dakota has a surplus of $96.8 million to work with.
Governor Kristi Noem said the budget surplus could help with future prison construction costs.
"South Dakota's economy is continuing to thrive because we keep state government small, taxes are low, and we spend within our means. This surplus shows that what we are doing here is working," said Governor Noem. "As long as we continue to budget responsibly, families across the state will be able to keep more of their money in their pockets, and we will be able to avoid unnecessary debt by using this surplus for future prison construction costs."
The state government spent $79.7 million less than appropriated in the fiscal year 2023, with the total revenue finishing above the legislatively adopted forecast by $17.1 million. Sales and use tax, which is the state's largest revenue source, finished 0.5% below estimates, down $6.9 million.
"South Dakota state government continues to budget responsibly on both the revenue and spending sides of the equation," said Jim Terwilliger, Commissioner of the South Dakota Bureau of Finance and Management. "Our state's economic metrics are very strong because we stick to our conservative budget principles. Going forward, we must keep following those principles. With so much uncertainty surrounding the national economy, conservative spending will ensure our long-term fiscal health."
By law, the fiscal year 2023 surplus was transferred to the state's budget reserves. The state's reserves now total $335.7 million or 14.7% of the fiscal year 2024 general fund budget.
South Dakota had a record-setting surplus of $115.5 million in 2022, and a $85.9 million surplus in 2021.
Copyright 2023 KSFY. All rights reserved.