Grant offers $5 million to volunteer firefighters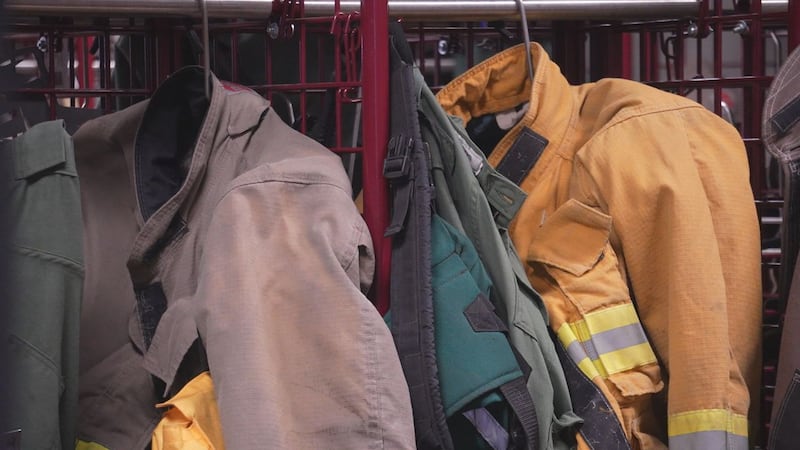 Published: Jul. 25, 2023 at 9:01 AM CDT
SIOUX FALLS, S.D. (Dakota News Now) - Volunteer fire departments can now apply for part of a $5 million grant to help purchase safety equipment.
In March, the South Dakota State Legislature passed HB 1127, which appropriated $5 million in grants to support volunteer fire departments. The Department of Public Safety announced that it will be sending a copy of the application for the grant to volunteer fire departments.
The grant is open to volunteer fire departments whose membership is at least 70% unpaid and volunteer firefighters. Grants can be used to purchase personal protective equipment for firefighters such as helmets, coats, pants, gloves, boots, breathing apparatuses, and other personal gear.
"Our volunteer firefighters don't hesitate to enter burning buildings when it's needed to save lives and property," said DPS Cabinet Secretary Craig Price. "They deserve to have the gear needed to protect South Dakota families and property, so they can safely return home to their own."
Accoeding to the DPS, volunteer fire departments across the state reported a significant drop in local donations as the pandemic stalled fundraising efforts for two years. As a result, key equipment purchases and replacements, including personal protective equipment, were delayed, or even canceled altogether.
"We're extremely grateful to Governor Noem and our legislators for their efforts these past two years to support volunteer fire departments and firefighters. Our job is to make sure the funds are distributed to where the need is the greatest and we'll do just that," said South Dakota Firefighters Association President Charles Kludt. "We're looking forward to it."
Copyright 2023 KSFY. All rights reserved.