South Dakota business and students awarded by Better Business Bureau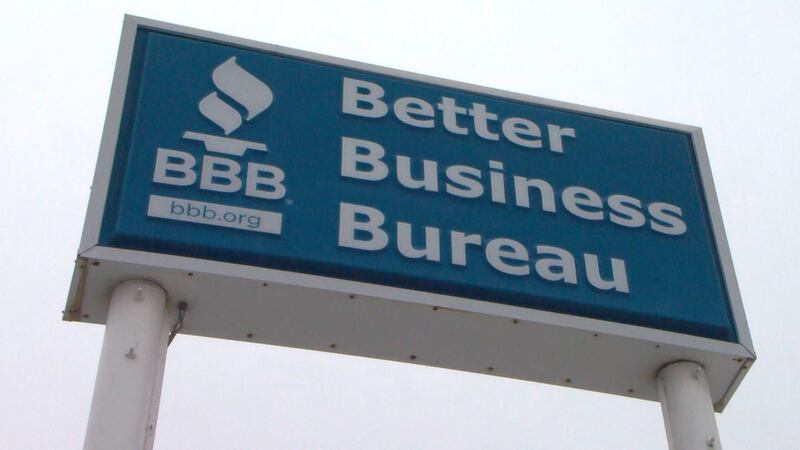 Published: Aug. 1, 2023 at 11:14 AM CDT
SIOUX FALLS, S.D. (Dakota News Now) - A few South Dakotans were among those recently selected by an independent panel of business and community leaders as 2023 Better Business Bureau award and scholarship recipients.
Among the 28 organizations in Iowa, Nebraska, Kansas, and South Dakota that were selected as 2023 Torch Award recipients for Ethics was First Insurance Group, which has locations in Mitchell and Woonsocket. The BBB Torch Awards for Ethics program recognizes area businesses and nonprofit organizations that generate a high level of trust with their employees, customers, and communities. Judges evaluate these organizations based on the company's community impact, culture, customer relationships, and the character of the company's leadership.
Three South Dakota high school seniors also were awarded $2,000 in scholarships as part of the Students of Integrity Scholarship program, which recognizes high school seniors who personify values, leadership, and integrity. Those students included Taylor Even of Burke High School, Gavin Sannes of Webster Area High School and Ava Gooch of Spearfish High School.
Each of the winners will be honored at a ceremony at A View West Shores on Tuesday, September 19, 2023.
A full list of winners can be found below:
The 2023 BBB Torch Awards for Ethics winners are:
Omaha & SW Iowa:
Lincoln & Greater Nebraska:
Kansas:
South Dakota:
The 2023 BBB Spark Award winners are:
Omaha & SW Iowa:
Rebecca Deterding of YMCA of Greater Omaha

Matthew Gottsch of Gottsch's Goo
Lincoln & Greater Nebraska:
Nina Burkey of Graceful In Home Healthcare
The 2023 Students of Integrity Scholarship recipients are:
Omaha & SW Iowa:
Megan Wells — East Mills High School, Malvern, Iowa

Nina Marie Kudlacz — Ralston High School, Ralston, Nebraska

Trista Swain — Griswold High School, Griswold, Iowa
Lincoln & Greater Nebraska:
Kailyn Paul — Meridian High School, Daykin, Nebraska

Anthony Nguyen — Lincoln Pius X High School, Lincoln, Nebraska

Trinity Houchin — Minden High School, Axtell, Nebraska
Kansas:
Cassandra Zimmerman — Colby High School, Colby, Kansas

Jane Letourneau — St. John's High School, Benedictine, Kansas

Sydney Puetz — Garden Plain High School, Cheney, Kansas
South Dakota:
Taylor Even — Burke High School, Burke, South Dakota

Gavin Sannes — Webster Area High School, Webster, South Dakota

Ava Gooch — Spearfish High School, Spearfish, South Dakota
Copyright 2023 KSFY. All rights reserved.