Demand for grain storage disaster relief funds is higher than expected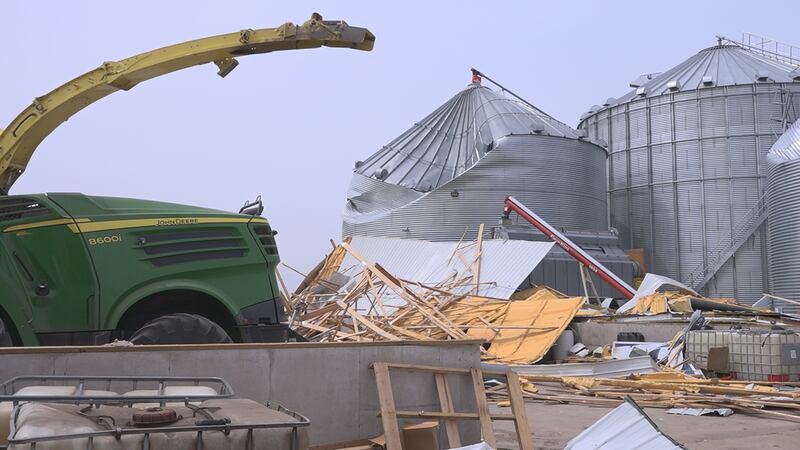 Published: Aug. 7, 2023 at 9:13 AM CDT
SIOUX FALLS, S.D. (Dakota News Now) - The USDA has announced $60 million in additional disaster relief funding due to high demand from grain producers across nine states.
Initially, the United States Department of Agriculture allocated $20 million to the Emergency Grain Storage Facility Assistance Program (EGSFP), which provides financial assistance to producers with losses because of destructions caused by eligible disaster events.
The amount of funding available has been raised to $80 million due to high demand, and the application has now been closed.
"We are pleased that USDA has increased the funding available for this program since it is definitely needed with the outpouring of response from producers," South Dakota Corn Growers Association President Dave Ellens of Madison said.
Producers from South Dakota, Kentucky, Minnesota, Illinois, Indiana, Iowa, Missouri, North Dakota, and Tennessee were eligible to apply for the relief funds, which cover 75 to 90 percent of eligible expenses associated with building grain storage capacity or purchasing equipment.
Losses that occurred during derechos, floods, hurricanes, tornadoes, and winter storms were eligible for relief.
A derecho that swept across a large portion of South Dakota on May 12, 2022, with wind speeds reaching more than 90 mph, mangled many bins that farmers use to store their corn, soybeans, and wheat. Communities like Castlewood, Salem and Montrose faced extensive storm damage.
Copyright 2023 KSFY. All rights reserved.