Flood disaster declarations expand to 12 counties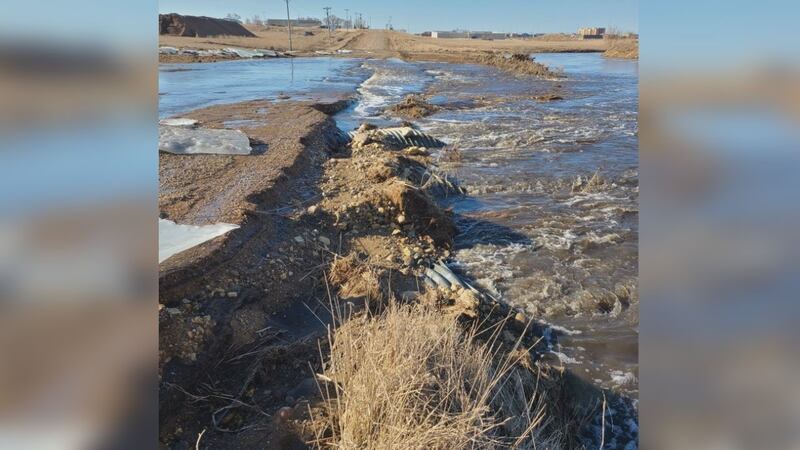 Published: Aug. 8, 2023 at 11:11 AM CDT
SIOUX FALLS, S.D. (Dakota News Now) - A disaster due to spring flood damage has now been declared in 12 counties and the Lake Traverse Region, with Edmunds and Spink Counties being the latest additions.
Governor Kristi Noem signed an executive order on August 8, declaring a disaster in Spink and Edmunds Counties in order to receive Federal Highway Administration emergency relief funds.
On June 2, Noem signed an executive order which declared a disaster due to "rapid snow melt causing moderate to major flooding" in Brown, Clark, Codington, Day, Faulk, Grant, Hand, Marshall, Potter, and Roberts Counties and the Sisseton Wahpeton Oyate of the Lake Traverse Reservation. According to the order, damage was caused to road infrastructure and the flow of emergency, school, mail, and commerce traffic.
A Presidential Disaster Declaration then allowed the Federal Emergency Management Agency (FEMA) to help local governments in the 10 counties.
Edmunds and Spink counties incurred damages from severe spring flooding but did not qualify for FEMA relief based on assessments of the damage. However, the two counties do qualify to receive disaster relief funds from the FHWA.
Copyright 2023 KSFY. All rights reserved.