SD Dems to hold emergency meeting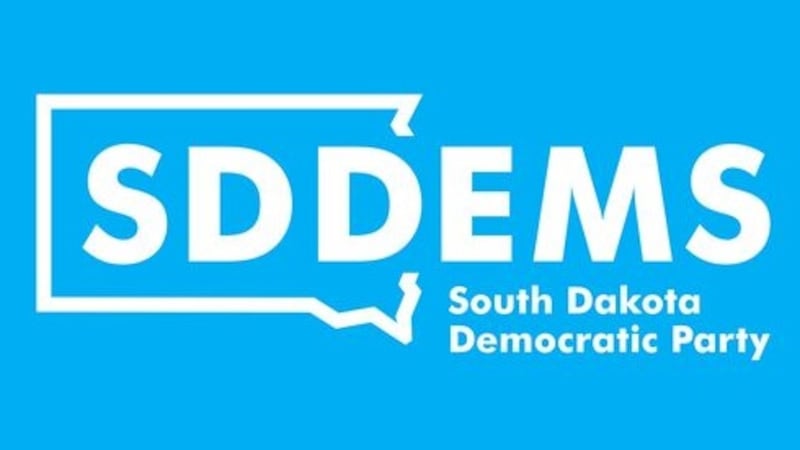 Published: Aug. 10, 2023 at 10:09 AM CDT
PIERRE, S.D. (Dakota News Now) - The South Dakota Democratic Party will hold an emergency meeting next week to recall Chair Jennifer Slaight-Hansen.
The meeting where the petition for recall will be presented is set for 11 a.m. on Aug. 19 in Pierre.
The party called for Slaight-Hansen's resignation late last month following allegations that she had violated their constitution, as well as contributed to a hostile work environment, leading to the resignation of Dan Ahlers as executive director.
Initially, Chair Jennifer Slaight-Hansen reported that she did not plan to resign, releasing the following statement:
"I don't intend to resign. I'm having conversations with Democrats across the state to determine what the best next steps are for the party and for me, personally."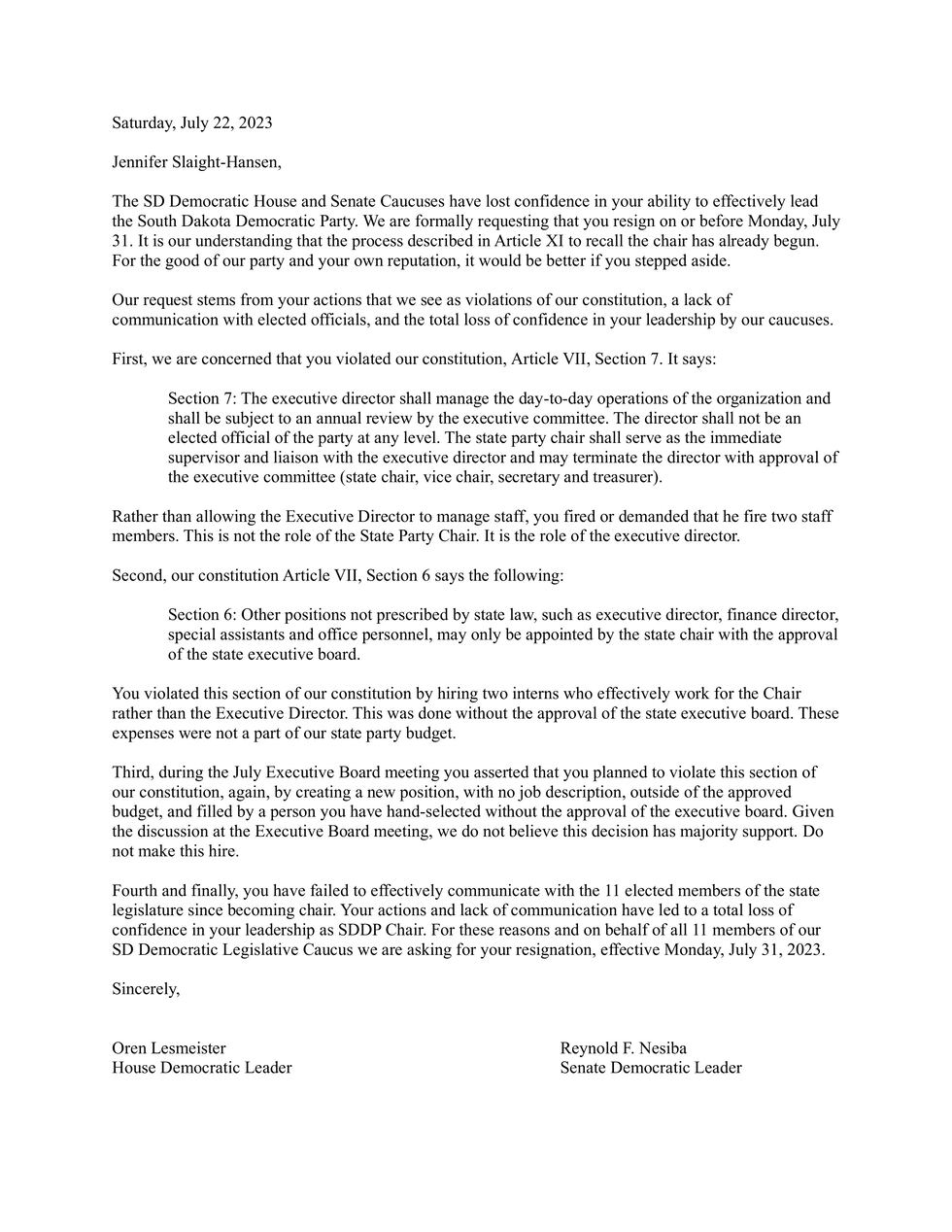 Copyright 2023 KSFY. All rights reserved.