Police: be aware of speeding, racing and school zones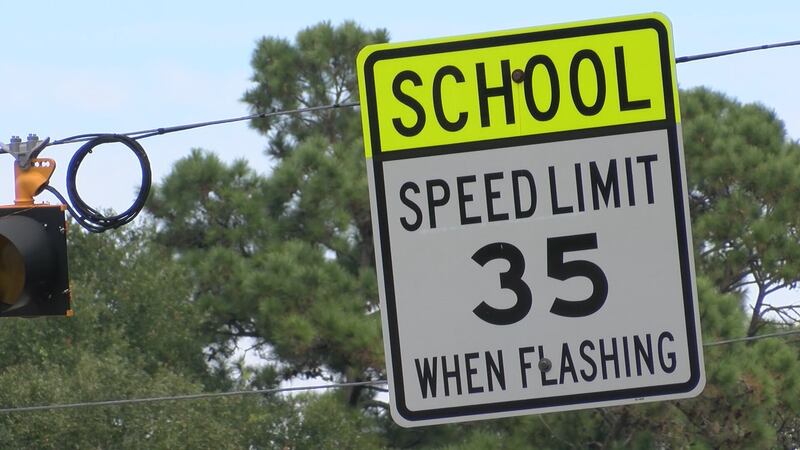 Published: Aug. 22, 2023 at 12:50 PM CDT
SIOUX FALLS, S.D. (Dakota News Now) - The Sioux Falls Police Department is advising the public to be aware of school zones as class resumes. After a saturation this weekend, police say high-speed racing also remains an issue in the community.
School Zones
During Tuesday's briefing, Support Services Lieutenant Andrew Siebenborn advised the public to be cautious of school zones as classes resume this week. Lt. Siebenborn said that the school zone enforcement goes into effect right away.
"Today is the warning. There is no warm-up period. It will be actively enforced. The cold, hard reality is there is no warm-up period if someone strikes a child," said Lt. Siebenborn.
Constructions sites could also impact travel times, so Lt. Siebenborn advises drivers to take that into account.
Citations for driving up to five miles per hour over the speed limit in a non-school zone start at $97.50, but in a school zone, they begin at $120.50.
For citations of speeding 26 mph or more over the speed limit, school zone fines begin at $382.50, and reckless driving charges could be issued.
High-Speed Racing
Lt. Siebenborn also detailed a multi-agency saturation called 'Operation Ozzy' that was conducted over the weekend to target high-speed racing in Sioux Falls. The partnership between the Sioux Falls Police Department and South Dakota Highway Patrol was the third of its kind this summer.
From 6:30 p.m. on Saturday to 2 a.m. Sunday morning, Lt. Siebenborn said 54 total citations were issued. Of those citations, 29 were speed-related. Some citations were issued for drivers going more than 26 miles per hour over the speed limit.
Alcohol is also a factor, according to Lt. Siebenborn. Three adults and one juvenile were arrested for driving while intoxicated during Operation Ozzy.
"Alcohol and speed is the most dangerous combination we have on the road," said Lt. Siebenborn.
Lt. Siebenborn's last piece of advice was to acquire insurance. Of the citations given during Operation Ozzy, 10 were for no insurance.
"There's a lot of people who drive without insurance. One of the best pieces of advice I can tell you is, if you have the means, make sure you get that uninsured or underinsured motorist coverage. That way, you're protected if you're ever involved in a traffic crash with one of these folks that don't have insurance. Having been in one myself, I can tell you it's a huge headache," said Lt. Siebenborn.
Lt. Siebenborn said the SFPD plans to continue conducting saturation operations to target high-speed racers.
If members of the public see reckless, high-speed drivers on the road, Lt. Siebenborn encourages them to call the non-emergency line at 605-367-7000 or by calling 911.
Copyright 2023 KSFY. All rights reserved.