South Sudanese families in Sioux Falls rally for UN aid to Ethiopia refugee camps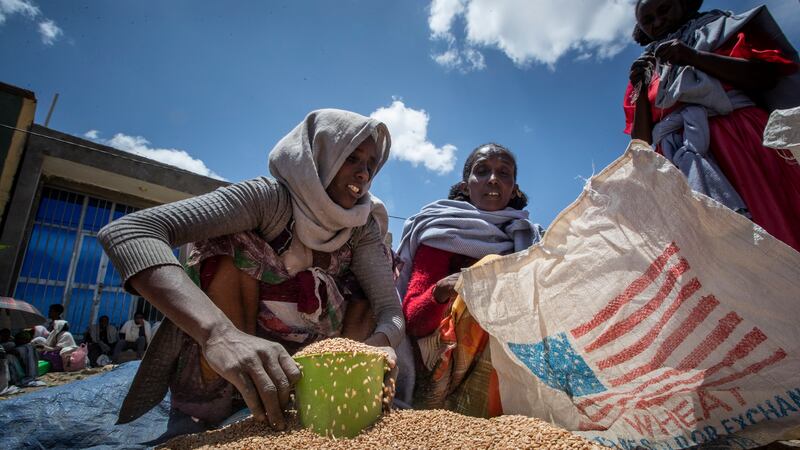 Published: Sep. 21, 2023 at 11:03 AM CDT
SIOUX FALLS, S.D. (Dakota News Now) - South Sudanese families residing in Sioux Falls are calling on the United Nations to resume food rations for refugee camps in Western Ethiopia.
David Jal, a local resident who immigrated from South Sudan, said that since food distribution from the UN ceased in Ethiopia five months ago, the risk of starvation within refugees has increased.
"Having experienced the plight of my fellow South Sudanese who have sought refuge in these camps, I implore the United Nations, the host government of Ethiopia, and the Prime Ministry of Ethiopia to intervene without delay," said Jal. "These refugees, who have already endured so much suffering, now face the cruel prospect of starvation."
According to the UNHCR, 416,615 refugees from South Sudan have fled to Ethiopia due to violence and corruption.
The South Sudanese community called upon the United Nations to solve the corruption issue and resume food distribution to alleviate the suffering of South Sudanese refugees in Western Ethiopia.
"As a South Sudanese immigrant, I know the resilience and strength of our community. Still, our brothers and sisters in the camps need immediate help to survive. This is not a request; it is a plea for humanity," said Jal.
Copyright 2023 KSFY. All rights reserved.