FOOTBALL FRIDAY TAILGATE TOUR-Avon!
Live coverage of the battle of 9B 4-1 teams in Corsica-Stickney at Avon!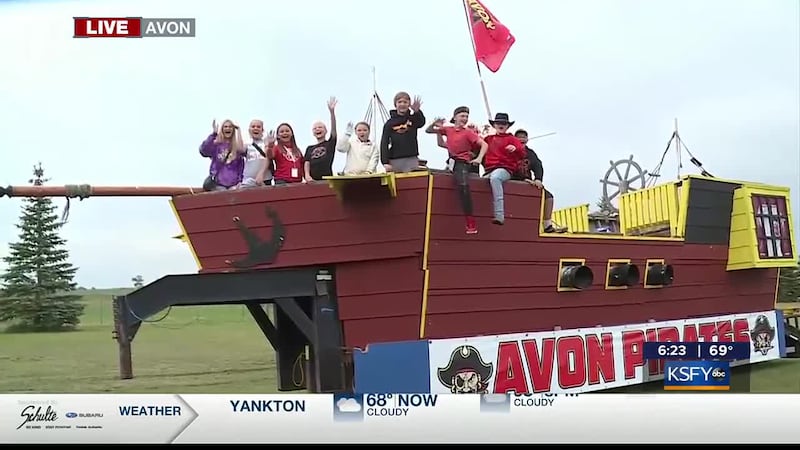 Published: Sep. 22, 2023 at 11:07 PM CDT
AVON, S.D. (Dakota News Now) - The Football Friday Tailgate Tour went into uncharted Pirate waters....or in this case, lands....this week for a battle of 4-1 teams as #4 Corsica-Stickney visited #3 Avon!
Click on the video viewers above to hear from both teams, get the Dakota News Now Sports Pooch's Game Pick and see how Avon really gets into their Pirate nickname be putting a Pirate ship in their endzone!
Copyright 2023 KSFY. All rights reserved.