UPDATE: Arrest made in Aberdeen hit-and-run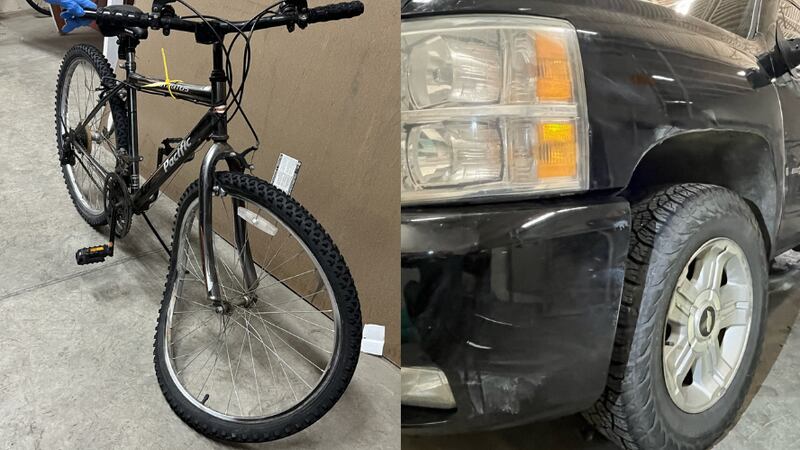 Published: Sep. 25, 2023 at 4:24 PM CDT
ABERDEEN, S.D. (Dakota News Now) - An arrest has been made in a hit-and-run incident where a truck struck two children on bicycles in Aberdeen last Friday.
Update
On Tuesday at about 4:50 p.m., Aberdeen police took 49-year-old Luis Lambert Pons into custody.
Pons has been charged with Hit & Run Resulting in Injury, which is a class 6 felony, and is currently being held at the Brown County Jail.
In a social media post on Wednesday, the Aberdeen Police Department thanked the businesses that assisted with providing video surveillance "as the videos proved to be an important part of resolving this case. We would also like to thank our officers for their time and dedication to bringing this case to its conclusion."
According to the Aberdeen Police Department, the vehicle involved has been located and impounded.
A search warrant was executed on the vehicle Tuesday morning to process it for evidence.
Investigators are still actively working on the investigation.
Previously
The Aberdeen Police Department is offering a $1,000 reward for information leading to the identification and arrest of a driver who struck two children on bicycles last Friday.
The incident happened around 8:27 p.m.
Aberdeen officials report that children were on bicycles crossing 6th Ave. SE at the intersection with S. State St. The group was within the crosswalk. A dark-colored Chevrolet pickup was traveling east on 6th Ave SE and failed to stop for a red light, striking two of the children on their bicycles.
One of the children was transported to an area hospital with serious injuries.
Aberdeen police are asking for the public's help in identifying the driver.
The vehicle is described as a dark (likely black) 2007-2013 Chevrolet pickup. Witnesses described the pickup as having a louder exhaust, tinted windows, and possibly chrome trim accents on the side. There is damage to the front left bumper and the driver's side mirror is missing.
Authorities ask business owners on the 6th Ave. corridor and those residents living near 6th Ave. to check their security cameras for a vehicle similar to this description.
Police shared the video below, which shows the suspect vehicle at another location, prior to the crash.
If you have any information about the person involved, please call Brown County Dispatch at 605-626-7911 immediately.
Copyright 2023 KSFY. All rights reserved.