Zebra mussels found in Big Sioux River, Roy Lake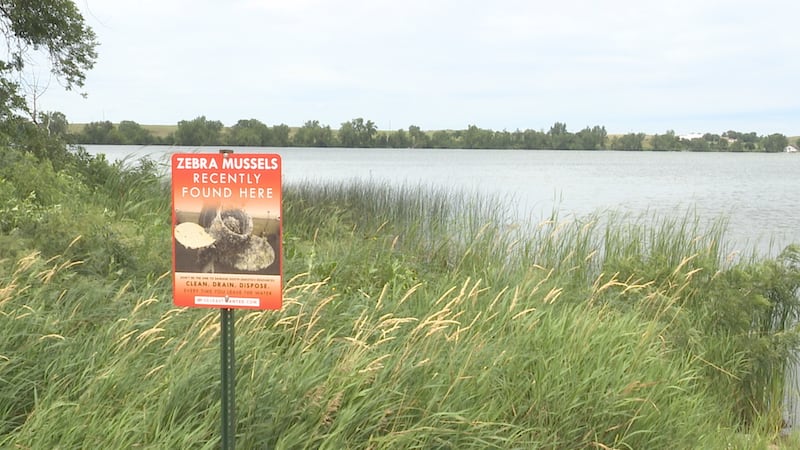 Published: Sep. 28, 2023 at 11:44 AM CDT
SIOUX FALLS, S.D. (Dakota News Now) - South Dakota Game, Fish and Parks announced that zebra mussels were found in the Big Sioux River just a week after the aquatic invasive species was found in Roy Lake as well.
"While conducting river otter surveys on the Big Sioux River, GFP staff found zebra mussels at two locations," said Fisheries Program Manager Jake Davis. "The zebra mussels were detected roughly five miles south of Watertown, and downstream of the connected zebra mussel positive waterbody of Lake Kampeska."
GFP stated that the Big Sioux River from Lake Kampeska to the Missouri River is now considered infested and signs will be placed around the area to encourage decontamination for boaters.
Last week, GFP confirmed zebra mussels were found in Roy Lake as well after responding to a property owner who found the mussels while removing their dock.
These will now be added to the long list of waterbodies in South Dakota infested with zebra mussels. These include, the Pactola Reservoir, Enemy Swim Lake, Blue Dog Lake, Lake Cochrane, Lake Kampeska, Lake Sharpe, Lake Francis Case, Lewis and Clark Lake, parts of the Missouri River, McCook Lake, South Rush Lake, Lake Yankton, Clear Lake, Lake Mitchell, Pickerel Lake and Dahme Quarry.
Copyright 2023 KSFY. All rights reserved.