Land in Lincoln County selected for new men's prison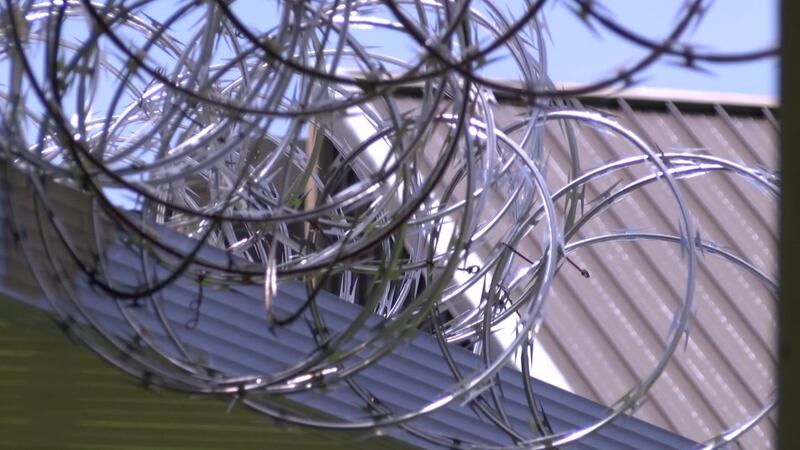 Published: Oct. 6, 2023 at 12:50 PM CDT
PIERRE, S.D. (Dakota News Now) - The South Dakota Department of Corrections has agreed to purchase 320 acres of land in rural Lincoln County for a new men's prison to replace the current State Penitentiary in Sioux Falls.
According to a Request for Information from the Department of Corrections, the land desired during the search for the project would be 100-200 acres within 20 miles of Sioux Falls.
The state found a piece of land that matched those desires that was already in their possession.
The land is located in rural Lincoln County on the western side of the corner of 477th and 278th street. The land is already owned by the state of South Dakota through the Office of School and Public Lands. State law allows School and Public Lands to transfer property to another government entity for the appraised value. The appraised value of both parcels has been set at a total of $7,910,000.
"This site is the best choice for a modern correctional facility that supports our state's public safety needs, minimizes the impact on community growth, and keeps us close to available workforce," said Kellie Wasko, Secretary of the South Dakota Department of Corrections.
Lincoln County Commissioner Jim Schmidt told Dakota News Now that even before the announcement was made by the state, he was already hearing concerns from his constituents.
"You get a lot of phone calls from concerned individuals that are near this particular site, which is south of Harrisburg off Highway 11.
But Schmidt said he's driven by the selected spot already to get a feel for the area.
"It is rather remote," said Schmidt.
Additionally, Schmidt said he asked the state to notify landowners near the acreage as well. He's also optimistic about the jobs the new men's penitentiary could bring to Lincoln County.
According to the state's projections, the new facility will need more than 400 employees.
The estimated cost of the project has not yet been determined. Earlier this year, the South Dakota State Legislature allocated $59 million to the Department of Corrections to purchase the land and design a new men's prison. An additional $270 million was also transferred to construct the facility.
Copyright 2023 KSFY. All rights reserved.