FOOTBALL FRIDAY TAILGATE TOUR-Hartford!
Previewing the clash of South Dakota prep football titans between Winner and West Central!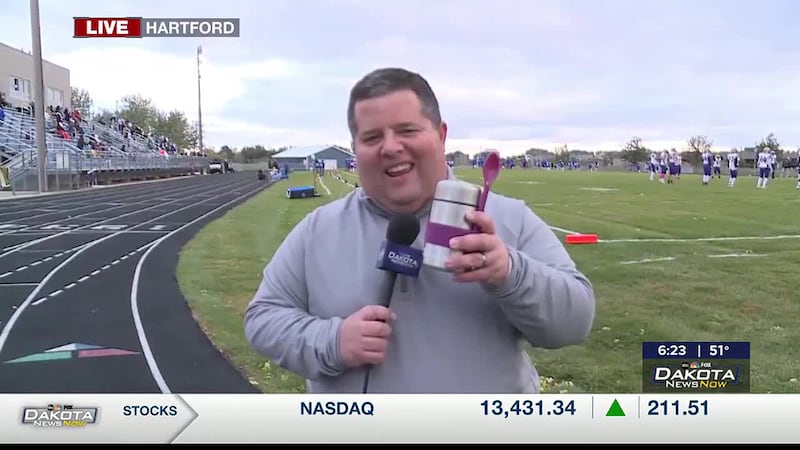 Published: Oct. 6, 2023 at 11:27 PM CDT
HARTFORD, S.D. (Dakota News Now) - As the temperatures dropped for the first Football Friday in October the good people of Hartford gave out, appropriately, free chili to high school football fans.
The action on the field also figured to provide some heat with the Winner Warriors and West Central Trojans colliding. They are amongst the most tradition laden and successful high school programs in South Dakota history, combining to win 21 state championships (12 for the Trojans, 9 for the Warriors).
So when each finished as State Runner-Up in their respective classes it put a chip on their shoulders to take care of unfinished business in 2023!
Before they move on to the playoffs they meet in Hartford on Football Friday and the Dakota News Now Tailgate Tour was there to preview and prognosticate with the Dakota News Now Sports Pooch! Click on the video viewers to watch!
Copyright 2023 KSFY. All rights reserved.