FOOTBALL FRIDAY TAILGATE TOUR: 2023 Beef Bowl at Rock Rapids!
Previewing the annual Iowa rivalry game between West Lyon and Central Lyon/George-Little Rock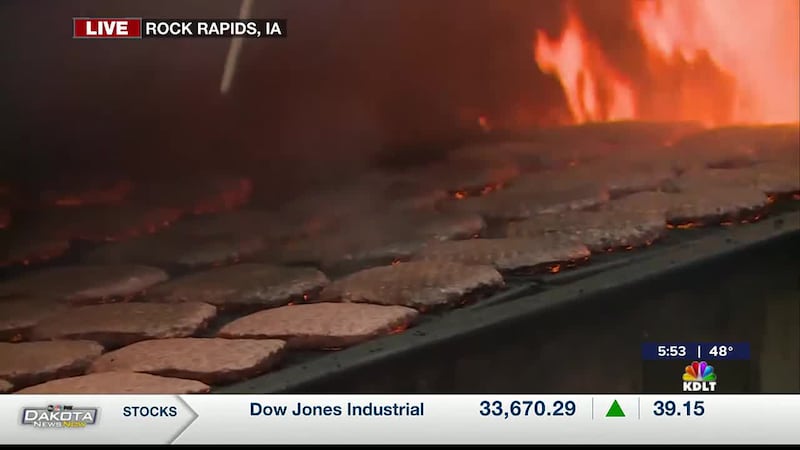 Published: Oct. 13, 2023 at 10:54 PM CDT
ROCK RAPIDS, IA (Dakota News Now) - There's always beef when rivals West Lyon and Central Lyon/George-Little Rock, separated by just 15 miles in Lyon County, meet on the Gridiron.
This year's Beef Bowl, though, featured some of the highest stakes in the history of a game whose history dates back to 1964 with both teams entering 7-0, meaning a district title and homefield advantage in the postseason is on the line!
Our final 2023 #FootballFriday #TailgateTour stop takes us back to Rock Rapids to preview the game with live coverage in the Dakota News Now 5:30 and 6:00 PM newscasts. Click on the video viewers above to hear from each team, get the Dakota News Now Sports Pooch's Pick and check out the special Lyon County Cattlemen's pregame tailgate!
Copyright 2023 KSFY. All rights reserved.