City of Aberdeen will use Presentation College campus for recreation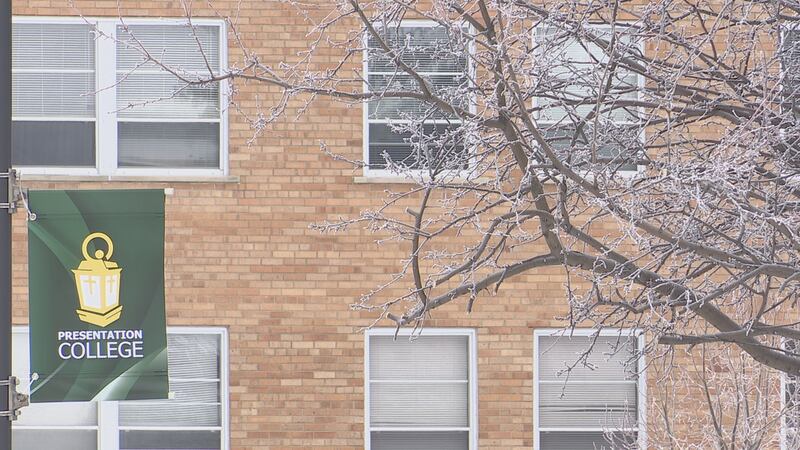 Published: Oct. 16, 2023 at 11:17 AM CDT
ABERDEEN, S.D. (Dakota News Now) - After the college was closed earlier this year, the fate of the campus of Presentation College has finally been decided.
The Sisters of the Presentation of the Blessed Virgin Mary announced that through a partnership, the Aberdeen Parks, Recreation and Forestry Department will utilize vacant campus facilities like the Strode Center, the Dome, the soccer field and the northeast parcel of undeveloped land.
"These properties will help us continue to improve quality of life in Aberdeen by allowing us to expand our commitment to providing year-round recreational opportunities to everyone in the community," said Aberdeen Mayor Travis Schaunaman.
According to the Sisters, the Dome is scheduled to be erected by a crew of city employees and community volunteers this week. Typically, Presentation College athletes and volunteers would erect the Dome each year before the winter arrives.
It was not specified which recreational activities the city would utilize Presentation's facilities for.
Copyright 2023 KSFY. All rights reserved.