Dump truck driver charged after striking I-29 bridge in Watertown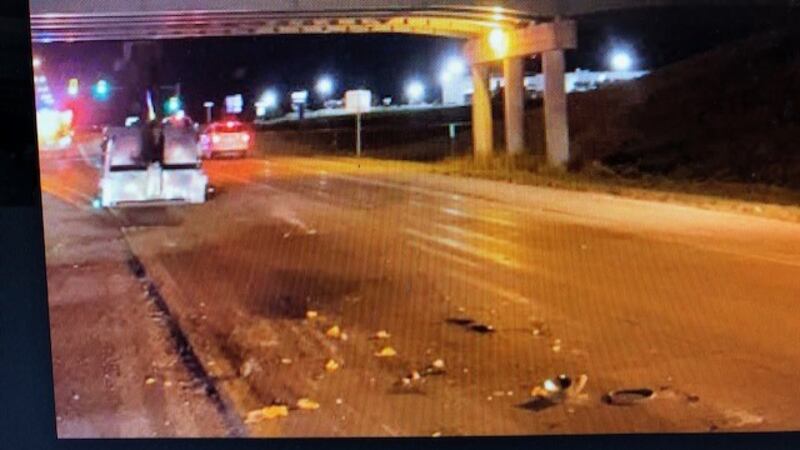 Published: Oct. 20, 2023 at 8:16 AM CDT
WATERTOWN, S.D. (Dakota News Now) - A Minnesota man is facing multiple charges after the box on his dump truck was left up and struck an I-29 bridge.
KWAT News reported that an unidentified 63-year-old Kerkhoven, Minnesota man faces three counts of Careless Driving and two counts of Failure to Report an Accident after driving a dump truck eastbound on Highway 212 in Watertown and striking a bridge structure for Interstate 29.
Watertown police say their investigation determined the dump box on the truck was in the "up position" as the truck traveled under the bridge. The collision caused the box to become detached from the truck.
The bridge structure sustained damage as a result of the collision. The South Dakota Department of Transportation responded to the scene and closed the outside lane for southbound traffic on the bridge on I-29 until it can be further inspected.
It was determined that the driver had also struck a power line in the 700 block of 31st Street Southeast in Watertown, as well as a traffic light at the intersection of Highway 212 and Mickelson Drive.
The driver of the dump truck was taken by ambulance to Prairie Lakes Hospital with minor injuries.
Copyright 2023 KSFY. All rights reserved.