Navigator cancels CO2 pipeline project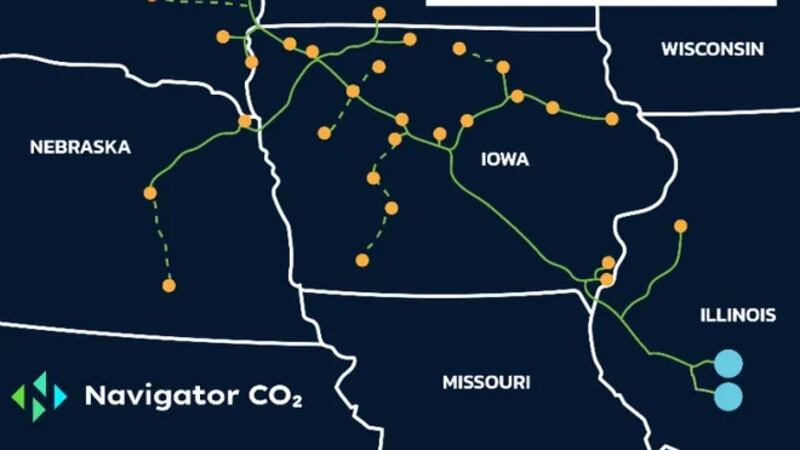 Published: Oct. 20, 2023 at 10:07 AM CDT
SIOUX FALLS, S.D. (Dakota News Now) - After their permit application was denied by the South Dakota Public Utilities Commission last month, Navigator has announced they are officially cancelling their CO2 pipeline project.
In a statement posted on their website, the company said the development of the project has been challenging.
"Given the unpredictable nature of the regulatory and government processes involved, particularly in South Dakota and Iowa, the Company has decided to cancel its pipeline project."
Matt Vining, CEO of Navigator CO2 remarked, "As good stewards of capital and responsible managers of people, we have made the difficult decision to cancel the Heartland Greenway project. We are disappointed that we will not be able to provide services to our customers and thank them for their continued support."
Landowners that feared the company would utilize eminent domain to construct the project took the denial by the PUC as a win.
"All this was a victory not only for us but for all South Dakotans," said Valley Springs resident Rick Bonander.
Copyright 2023 KSFY. All rights reserved.