Update: Castlewood bond vote passes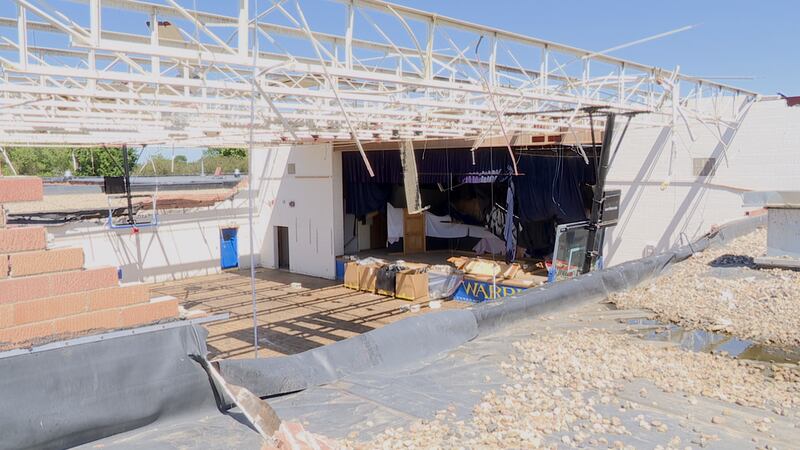 Published: Oct. 24, 2023 at 11:06 AM CDT
SIOUX FALLS, S.D. (Dakota News Now) - Castlewood residents have passed a $6 million bond vote after originally rejecting it earlier this year.
UPDATE
Castlewood officials report that the unofficial vote tally came in at 315 votes saying 'yes' and 210 voting 'no,' which means that the $6 million bond just barely makes it to the 60% needed for approval.
PREVIOUSLY
Residents in Castlewood made their way to the polls on Tuesday to decide whether or not they approve of a $6 million bond to make improvements at the school after a May 2022 tornado caused significant damage.
The tornado destroyed the school's stage, gymnasium, cafeteria, kitchen, numerous elementary classrooms and locker rooms. While repairs are underway, Castlewood wants to make other improvements as well. That's what led to a proposed bond referendum, which would provide $6 million for additional and expanded classrooms, an expanded cafeteria and an additional gym space.
In March, residents rejected the referendum, wanting a final settlement from the Castlewood School District's insurance company before considering additional funding.
The school district's insurance company covered $5.6 million for repairs and $2 million for a new roof.
The results of the second vote on the bond referendum are expected Tuesday night. Dakota News Now will update viewers as soon as the information is available.
More information on the bond and a breakdown on the tax impact is available online.
Copyright 2023 KSFY. All rights reserved.