Pine Ridge Reservation solar energy project receives $500,000 from Biden-Harris administration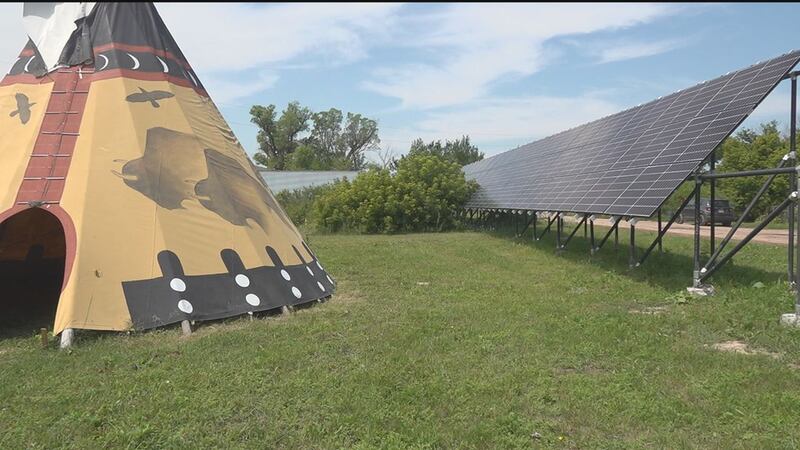 Published: Oct. 25, 2023 at 10:10 AM CDT
PINE RIDGE, S.D. (Dakota News Now) - The American Solar Energy Society has been granted $500,000 for a solar energy project on the Pine Ridge Reservation.
The funds are part of President Biden's Investing in America agenda.
The solar energy project is one of dozens chosen to "ensure disadvantaged communities that have historically suffered from underinvestment have access to clean air and water and climate resilience solutions in alignment with the Biden-Harris administration's Justice40 Initiative."
"No President has invested more in environmental justice than President Biden, and under his leadership we're removing longstanding barriers and meaningfully collaborating with communities to build a healthier future for all," said EPA Administrator Michael S. Regan. "Together, these community-driven projects will improve the health, equity, and resilience of communities while setting a blueprint for local solutions that can be applied across the nation."
"This Environmental Justice grant will leverage solar energy applications to improve conditions for residents across the Pine Ridge Reservation," said EPA Regional Administrator KC Becker. "We are proud to support projects identified by our state, tribal and local partners to bring positive change to communities disproportionately impacted by pollution."
Copyright 2023 KSFY. All rights reserved.