Sheldon home burns down, no injuries reported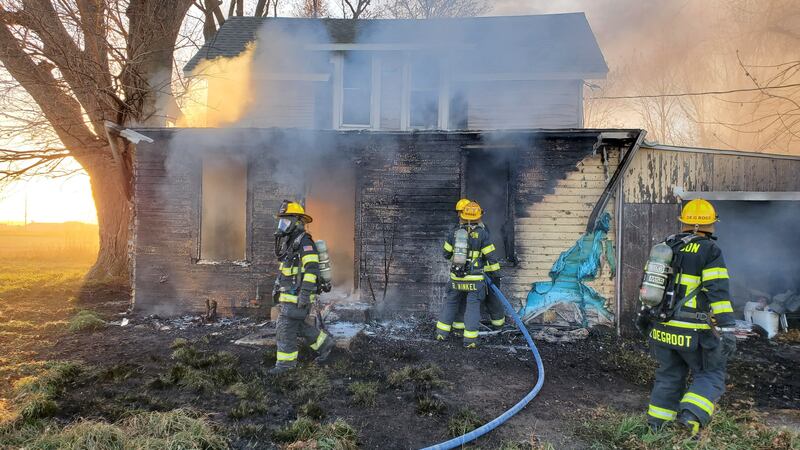 Published: Nov. 16, 2023 at 10:41 AM CST
SHELDON, IOWA (KTIV) - A house was destroyed by a fire Wednesday afternoon that authorities have deemed suspicious, according to KIWA radio.
Sheldon Fire Chief Brad Hindt says, they received the call just after 4 p.m. of a fire at 1302 South 5th Avenue.
In total about 7,000 gallons of water and 25 gallons of foam were applied to put out this fire, but the house is considered a total loss, according to authorities.
The blaze itself was both coming out of the front of the home and along the ceiling as well. An investigation is currently ongoing with the help of a fire investigator along with the Sheldon Police Department.
Copyright 2023 KTIV. All rights reserved.