MMJ
Cleveland, Ohio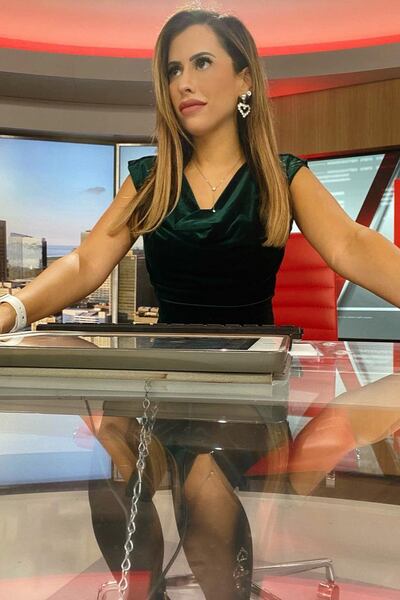 Kelly Kennedy is excited to call Cleveland home. She joined the 19 News team in November of 2019 after working as a reporter at the CBS affiliate in Raleigh, North Carolina.
Kelly was born and raised in New York City, but her career in journalism has taken her across the country.
Kelly left New York right after college and kicked off her career at the NBC affiliate in Hastings, Nebraska. She covered everything from tornadoes to the doctor shortage in rural areas, to a mysterious virus killing piglets, and the legislature in Lincoln.
Kelly's next stop was Panama City Beach, Florida, where several of her stories received national attention.
She covered the city's spring break problem extensively, which included a shooting that injured seven people, including college students, and a gang rape that happened on the beach in the middle of the day. She continued her coverage of spring break by reporting on the new laws the city passed to crack down on spring break. She also covered several presidential rallies in the 2016 election.
Kelly's real passion is investigative reporting. Her piece on the North West Florida Visual Arts Center won her an investigative AP award. Kelly discovered the arts center had lost its non-profit status and brought to light the corruption going on behind the scenes. This led to a criminal investigation of the facility and its eventual shutdown.
Kelly continued to be known for her commitment to watchdog journalism in Raleigh. She broke a story about a local non-profit selling untrained and aggressive service dogs to families with special needs children. Her consistent coverage of the story led families across the country to file complaints with the Attorney General's Office.
The North Carolina Attorney General and Wake County Sheriff's Office are now investigating the company and its owner for criminal activity. Kelly's coverage also encouraged former employees of the non-profit to come forward, claiming the owner abused the dogs and hired unqualified people to train the dogs as service animals. Local and national news outlets have covered the story.
When she's not working, Kelly enjoys step aerobics, kickboxing, cheering on the New York Yankees, hanging with her Siamese cat, and traveling whenever she can.
She's looking forward to exploring Cleveland and getting to know the community.
If you have a story idea, shoot Kelly an email at kkennedy@woio.com or follow her on social media @kellyekennedytv.