Evening Anchor
Sioux Falls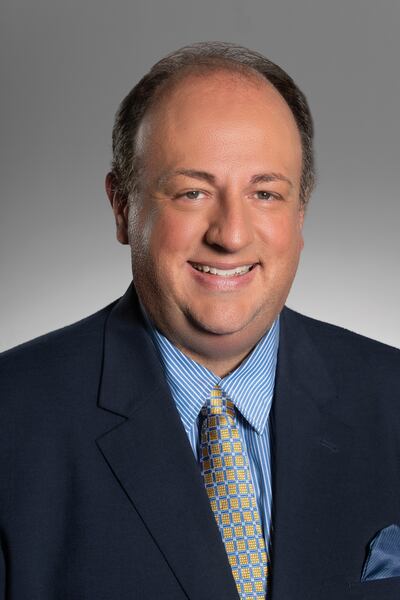 Brian was born and raised in Des Moines, Iowa. His work has been honored with an Edward R. Murrow award from the Radio-Television News Directors' Association for his reporting of the devastating 1993 floods which struck central Iowa.
In 1991 Brian received a Quarton-McElroy Award from the Iowa Broadcasters Association for his efforts in broadcast journalism. Brian has also been honored 15 times by the Iowa Broadcast News Association for Excellence in Journalism. Brian has also been recognized with four Emmy nominations and one Emmy Award.
During his nearly 20 years of print and broadcast journalism, Brian has conducted numerous newsmaker interviews; including President George W. Bush, President Bill Clinton, U.S. Senate Majority Leader Tom Daschle, and former Minnesota Governor Jesse Ventura.
Brian previously worked at KSFY-TV from 1998 to 2003. During that time, Brian covered the Tim Johnson - John Thune Senate race of 2002, where Johnson won by just 500 votes. Brian filed reports for CNN and C-SPAN throughout the campaign.
Brian cut his teeth in radio news, beginning as a reporter for the Marconi Award-winning WHO Radio in Des Moines, Iowa. From there he reported for WHO-TV in Des Moines, KASI-AM in Ames, KCAU-TV in Sioux City, and KSFY-TV before heading west for KLAS-TV in Las Vegas then anchoring the news at KGAN in Cedar Rapids. Brian is also active with the Archives Of Iowa Broadcasting; a repository for historic radio and television broadcasts. Brian was one of a handful of local news reporters sent to New Orleans following Hurricane Katrina. While there, he filed reports for CBS News, The Weather Channel, and the BBC. In addition, Brian has been a contributor to the ABC Radio Network.
Brian attended Iowa State University where he majored in broadcast journalism and minored in political science. Brian is on the board of directors of the Iowa Broadcast News Association and the Northwest Broadcast News Association, in addition to being a member of the Committee of Concerned Journalists.