Anchor/Reporter
Charleston, SC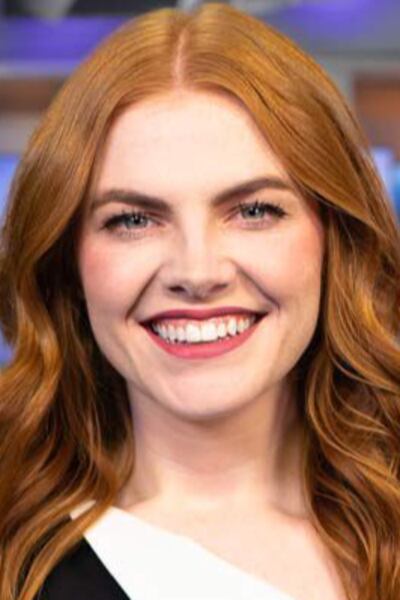 Katie joined the Live 5 News team in June 2021.
Professional Experience: Before joining the Live 5 team, I was a reporter, anchor and producer for our sister station in Columbus, GA. As the East Alabama reporter, I covered 4 different counties and loved getting to tell stories all across the Chattahoochee Valley. Right after college and before I began my career in TV news, I worked in social media and marketing in Prague, CZ.
Education: I graduated from UNC-Chapel Hill in 2017. GO HEELS!!
Hometown: I was born in Charlotte, N.C. and grew up in Weddington, which is slightly outside of Charlotte near the S.C. border.
Family: My parents and grandmother still live in the Charlotte area, and my older brother and his wife live in Cary. My two kitties, Lulabelle and Clementine, have moved with me here to Charleston.
Hobbies & Interests: I love exploring new bars and restaurants and meeting new people. Traveling has always been a passion of mine, and I hope to get to do more of it soon. I also enjoy riding horses and playing the piano, and I'm always down for a good nap.
Likes Best About the Lowcountry: The lovely people and all of the tasty food and drinks! I'm looking for recommendations, so definitely send me a message or email with some suggestions.
Updated: Mar. 28, 2023 at 1:57 PM CDT
|
By
Katie Kamin
and
Debra Worley
Shane Melton learned the Social Security Administration incorrectly declared him deceased when he went to renew his driver's license.
Updated: Sep. 22, 2022 at 9:39 PM CDT
|
By
Katie Kamin
and
Jordan Gartner
A Lowe's Home Improvement customer in South Carolina said an incident involving gardening shears left him without a part of his ring finger.