Multimedia Journalist
Sioux Falls, South Dakota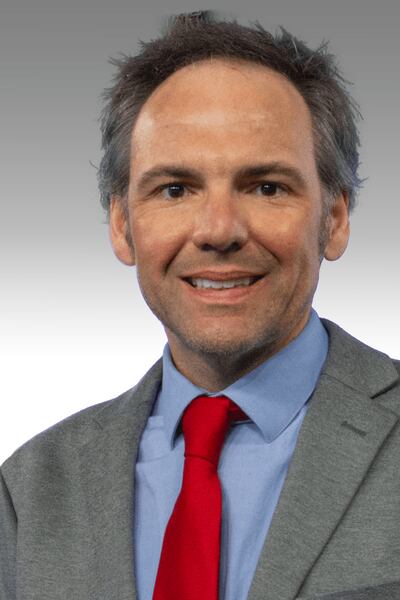 Originally from Richmond, Indiana, Mark and his wife Chuva, along with their two sons Eliot and Cosmo, moved from Richmond, Indiana, to Garretson, South Dakota, in 2021. This transition allowed them to start a new chapter in life learning about sustainable agriculture on Mark's father-in-law's organic farm.
Prior to moving to South Dakota Mark started in broadcasting at WQLK/WHON in Richmond right out of high school hosting an evening country music request show and filling in regularly on the AM talk station. Through hosting talk radio, he developed his love of telling local stories and engaging with listener's eccentricities. He went on to work as the Multimedia Specialist in the marketing and communications department at Earlham College in Richmond, telling the stories of students, faculty and staff at the college for many years, as well as working part-time at WFMG/WKBV radio in Richmond.
In his spare time, Mark enjoys helping out on the farm, tending to the chickens and goats as well as assisting with his wife's large garden on their developing homestead. He also has an unhealthy obsession with 1973-1987 Chevrolet pickups and watching reruns of the Rockford Files.