MultiMedia Journalist
Cleveland, OH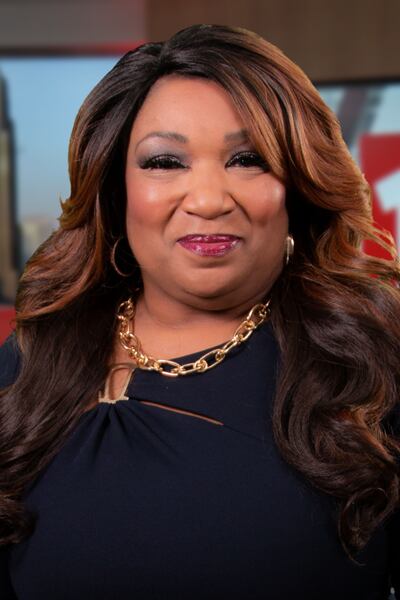 Michelle Nicks joined 19 News in March 2020.
She comes to Cleveland from WFMJ in Youngstown.
Michelle has been named Best Reporter by the Ohio Associated Press five times, including most recently in 2018, as well as being nominated for six Emmy Awards during her career.
The one-time YWCA Woman of the Year in Communications was also honored by Youngstown City Council with a resolution for her continuing coverage of a missing child.
Police at the time credited the ongoing series of investigative reports called "Where's Jimmy?" with helping lead to the arrests and convictions of two caregivers in connection with the teen's death in Mahoning County.
A graduate of The University of Akron, Michelle began her broadcast career during the summer before her senior year in college when she was hired at the former WAKR-TV in Akron to work in production.
She moved from Akron to Columbus where she spent eight years at WBNS-10TV and WBNS Radio.
In 1995 she began her full-time reporting career in Youngstown where she often reported the top story of the day, as well as national stories that included the second bribery and racketeering trial and ultimate conviction of the late Congressman James A. Traficant.
She also traveled to Washington, D.C. to cover history as Traficant became only the second U.S. House member since the Civil War to be kicked out of Congress.
Michelle's career has also included covering Youngstown's first mob murder to be solved and prosecuted at the federal level, as well as the arrests and convictions of numerous public officials in the Mahoning Valley due to political corruption.
When it comes to politics, Michelle has interviewed Vice-President Joe Biden one-on-one, as well as Barack Obama before he took office as President in 2008.
She's also interviewed Mitt Romney, John Kerry, and Hillary Clinton.
Michelle says the thing she loves most about her job is meeting new people almost on a daily basis, and learning something new every day!
When she has free time Michelle enjoys traveling to spend time with family and friends.
If you see her out and about make sure to say hello. "Some of my most interesting stories have come from people who have stopped to chat with me while I'm out shopping or at a local restaurant," Michelle said.
You can email Michelle your story ideas at: Michelle.Nicks@woio.com.
Education
The University of Akron
Awards
Best Reporter by the Ohio Associated Press five times
Nominated for six Emmy Awards
YWCA Woman of the Year in Communications