First Alert Meteorologist
Sioux Falls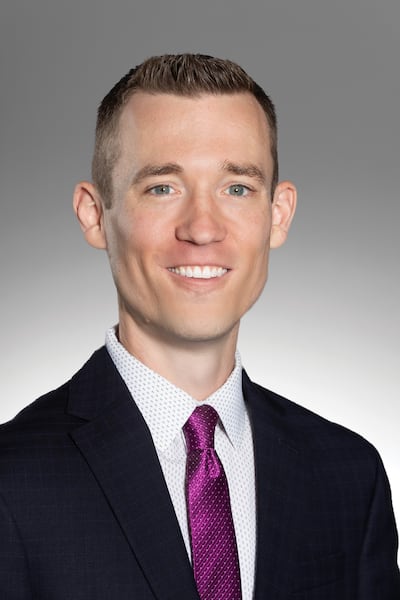 Tyler was born and raised in Iowa in the small town of Alta which is nearby Storm Lake. He went to Alta High School and eventually went to college at Iowa State University (Go Cyclones!) While at college, he had quite a few internships ranging between KCCI and WOI in Des Moines, and even KCAU in Sioux City. He graduated from Iowa State University with a Bachelor's Degree in 2011.
Tyler had a major interest in weather at a young age. He spent much of his childhood either watching sports or watching the Weather Channel. He would draw maps of the United States and practice doing the weather in his bedroom for his family and friends. His first TV job took him not far from home as he started at KIMT-TV in Mason City, Iowa. He started as the weekend meteorologist in July 2011, became a morning meteorologist in 2013, and then became Chief Meteorologist in 2015. He would meet his eventual wife in the same town and get married in the year 2017.
In November 2018, Tyler became the Chief Meteorologist at KDLT and then officially became a First Alert Meteorologist at Dakota News Now in January 2020.
Some of his most memorable weather events he has got to cover a range from major winter storms, including one that dropped 18 inches of snow in Mason City, to the Sioux Falls tornadoes back in September 2019. He's been a part of all four seasons, and he's always on his toes when it comes to forecasting Midwest weather.
Tyler spends his free time with his family and friends, going to movies, watching sports, and playing video games. He's a big fan of sports - mainly football and basketball. Tyler is a die hard Iowa State Cyclones fan, Denver Broncos fan, St. Louis Cardinals fan, and Chicago Bulls fan. He has two cats - Pike and Espresso (after Starbucks where his wife works as a manager) and has a child on the way in the summer of 2020.