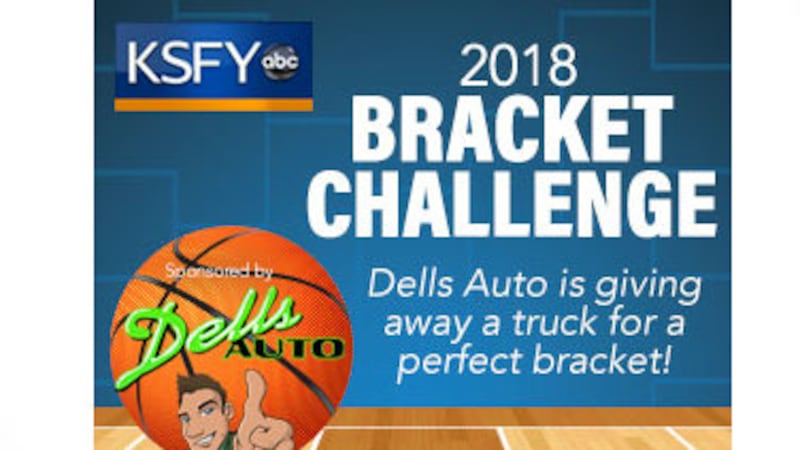 Published: Mar. 12, 2018 at 8:55 AM CDT
Think you can pick a perfect NCAA Tournament bracket? There's a truck in it for you if you can.
Dells Auto is giving away a truck for a perfect bracket. Just fill out a
, and watch the tournament unfold. It's free to sign up!
Anyone who completes a perfect bracket will receive $30,000 towards a vehicle from Dells Auto. In addition, a perfect bracket also wins $1,000,000 from the contest's national sponsor, Fathead!
You do not need to be perfect to win in this contest. Whoever finishes in the top spot locally wins $500 towards a vehicle from Dells Auto.
You can enter the contest
.
The winner will be responsible for tax, title and licensing of the vehicle purchase.