5-year-old girl dies after falling into river at Falls Park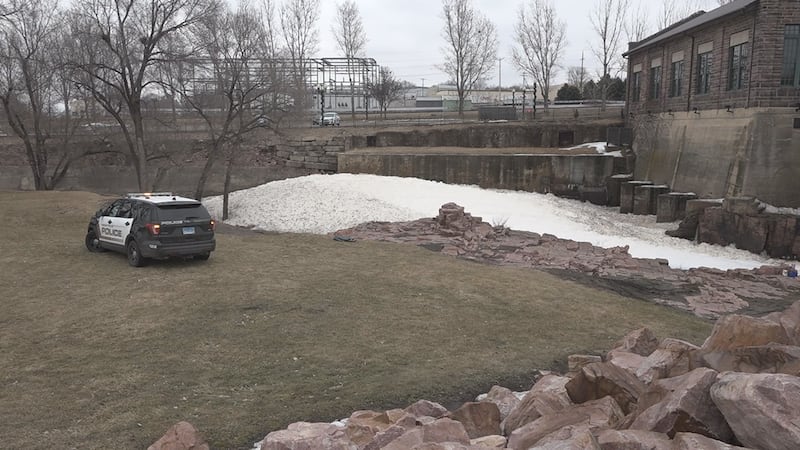 Published: Mar. 18, 2018 at 4:25 PM CDT
Sioux Falls Fire Rescue say a 5-year-old girl has died after falling into the foam on top of the Big Sioux River at Falls Park.
Right at noon Sunday, Sioux Falls Fire Rescue responded to a call for a water rescue at Falls Park.
Firefighters say the first arriving crew was told there was a five-year-old female who fell into the water.
Two rescue swimmers went into the water and began to break the ice where she was last seen. She was found unresponsive and without a pulse by the rescue swimmers shortly after deployment and transferred to Paramedics Plus for patient care.
Firefighter say unfortunately, resuscitation efforts were unsuccessful, and she was later pronounced dead.
Justin Frantzen was at Falls Park when it happened. He said he saw the girl's mother frantically searching through the foam, saying her daughter had fallen in.
"She jumped in trying to find her. I immediately ran back to see what was going on and started moving foam as fast as I could to find her, calling her name, trying to find her and no response. So the fire department and police came and about 10 to 15 minutes later she was found over there by those rocks where they did CPR. She was unresponsive at time," Frantzen said.
Frantzen said she was found by the large green pipe at Falls Park, roughly a couple hundred feet from where she fell in.
"It is very dangerous," Frantzen said. "We had an incident a couple of years ago that happened with ice that unfortunately we had a guy and little girl pass away... people that are out here, they need to stay away from rocks and foam because we don't want this incident to happen again."
In March 2013, Lyle Eagletail, 28, and Madison Wallace, 16, died after rescuing Wallace's 6-year-old brother who fell into the river at the same location in Falls Park.