60 head of cattle wander Yankton Thursday morning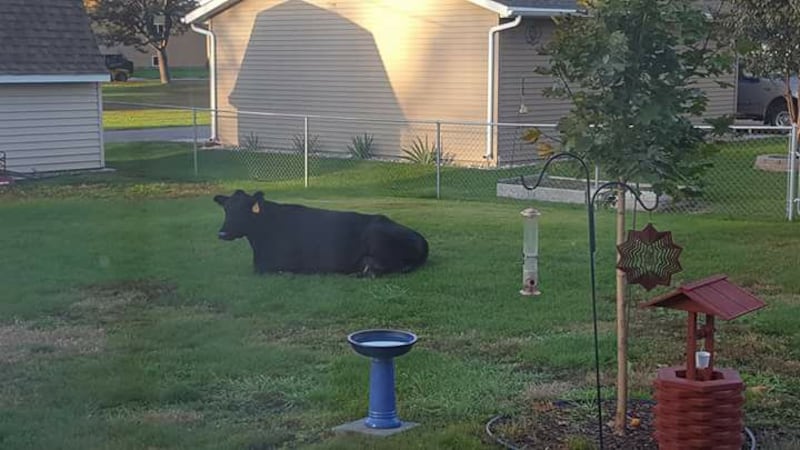 Published: Oct. 12, 2017 at 7:33 PM CDT
A herd of cattle caused some headaches for drivers in Yankton Thursday morning.
According to the Yankton Daily Press & Dakotan, 60 cows were loose on the east side of town..
One of the cows took a rest in a backyard.
The Yankton School District sent a text message to parents notifying them to use caution when driving their kids to school.
KSFY News has reached out to the Yankton Police Department to learn if the cows have all been rounded up.